What does Christmas Really Mean?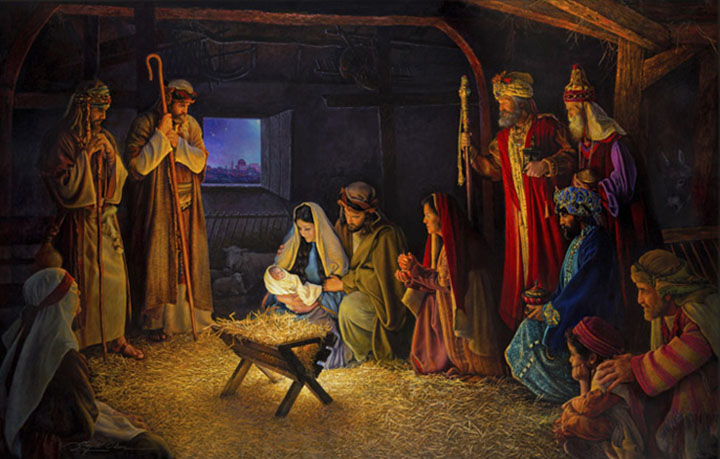 In 1963, the song "It's the most Wonderful Time of the Year" was written and pop singer Andy Williams recorded and released for "The Andy Williams Christmas Album." This song has, in many ways become iconic with the season of Christmas.
I love this season of the year! There is a continuing assault on the celebration of Christmas both by those who deny Jesus and those who know Him. For those who know Christ some tell me that I am failing to exalt Jesus because the roots of Christmas come out of a pagan midwinter ceremony and that Christmas actually means "Christ's mass" with roots in Catholicism. The demonic attacks from "non-believers" simply say that any word that implies the existence of God has no place in the public square. Corporations, Malls, and city parks are openly hostile and hateful to anything Christian. With all of that said, let me proclaim from the rafters, I love this season of the year because this season is all about God's love.
At Christmas we continue to realize truth of God's love. The clarity of God's love is summed up in the Gospel message. "For God so loved the world, that He gave His only begotten Son, that whoever believes in Him shall not perish, but have eternal life." — John 3:16: nasb
At Christmas we continue to realize the theme of God's love. "For all have sinned and fall short of the glory of God … For the wages of sin is death, but the free gift of God is eternal life in Christ Jesus our Lord." – Romans 3:23, 6:23 nasb
At Christmas we continue to realize the timing of God's love. "For while we were still helpless, at the right time Christ died for the ungodly. For one will hardly die for a righteous man; though perhaps for the good man someone would dare even to die. But God demonstrates His own love toward us, in that while we were yet sinners, Christ died for us." – Romans 5:6-8 nasb
At Christmas we continue to realize the thrust of God's love. "I am the way, and the truth, and the life; no one comes to the Father but through me" – John 14:6 nasb "And there is salvation in NO ONE else; for there is no other name under heaven that has been given among men by which we must be saved." – Acts 4:12 nasb
At Christmas we continue to realize the testimony of God's love. The very nature and character of God is summed up in the promise of God at Christmas. "The people who walk in darkness … Will see a great light … Those who live in a dark land … The light will shine on them … For a child will be born to us, a son will be given to us; And the government will rest on His shoulders; And His name will be called Wonderful Counselor, Mighty God, Eternal Father, Prince of Peace." – Isaiah 9: 2, 6 nasb
"In those days a decree went out from Caesar Augustus that all the world should be registered. This was the first registration when Quirinius was governor of Syria. And all went to be registered, each to his own town. And Joseph also went up from Galilee, from the town of Nazareth, to Judea, to the city of David, which is called Bethlehem, because he was of the house and lineage of David, to be registered with Mary, his betrothed, who was with child. And while they were there, the time came for her to give birth. And she gave birth to her firstborn son and wrapped him in swaddling cloths and laid him in a manger, because there was no place for them in the inn. And in the same region there were shepherds out in the field, keeping watch over their flock by night. And an angel of the Lord appeared to them, and the glory of the Lord shone around them, and they were filled with great fear. And the angel said to them, "Fear not, for behold, I bring you good news of great joy that will be for all the people. For unto you is born this day in the city of David a Savior, who is Christ the Lord. And this will be a sign for you: you will find a baby wrapped in swaddling cloths and lying in a manger." And suddenly there was with the angel a multitude of the heavenly host praising God and saying, "Glory to God in the highest, and on earth peace among those with whom he is pleased!" — Luke 2: 1-14 esv
Yes, it's the most Wonderful Time of the Year, not because of the Andy Williams song, but because of THE Song – "Glory to God in the highest!"