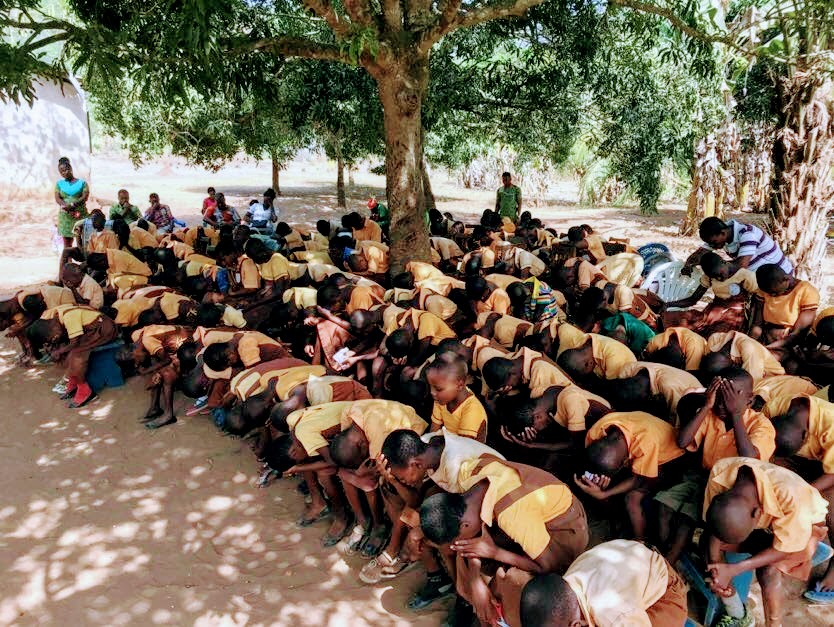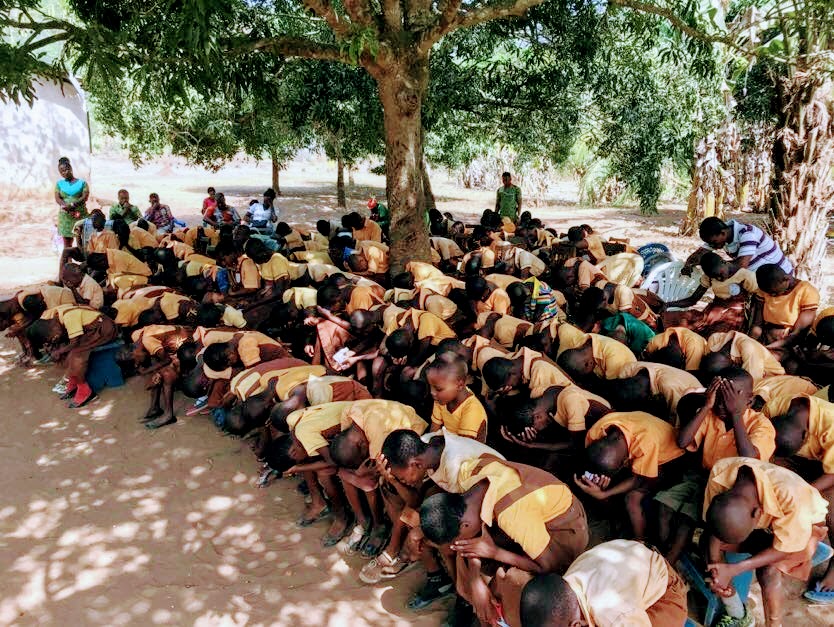 [Ho West District, Ghana Tuesday, 20 February 2018] This ministry project, as anticipated, has started well. Our American team members – Jeff Andler, Craig Barker, Mark Chase, David Ney, and Andy Poe have made my job much easier. Combined these team members have worked in over eighty-five projects in Ghana since 2001. This is certainly a testimony to the work of God.
The dental clinics have worked well and proves again to be an excellent avenue for the presentation of the Gospel to people who otherwise might not be exposed to the Lord of Christ. David continues to display a gentle and gracious spirit to those individuals who are suffering. Jeff, even without a full-strength voice, has been able to share the Gospel with every patient in the clinics (and those who come to spectate). Mark has served as David's assistant and I think is on the verge of being a dentist himself (well, maybe not).
The school projects are especially good so far. Although we had one day of slight problems, it seems to me as if these are the most well-behaved and well prepared for in recent memory. This is certainly a testimony to our Ghanaian team members, under the direction of National Director, Rev. Samuel Lartey and his able executive team of Simon Akpolu, Ebenezer Agbleze, Sammy Tetteh, John Amauley, and Jacob Yakubu. These choice servants of the Lord are certainly a blessing to us all.
Thus far, through noon on Wednesday 21 February we have shared the Gospel in 54 venues to an estimated audience of nearly 12,000 individuals. Please pray for God's grace and guidance upon our lives and the work of the ministry.
Each day we recognize the glory of God in new and powerful ways. From the rising and setting of the sun we are fully aware of His grace. Thank-you to every person who continued to pray and support us in so many different ways. I will do my best to keep you updated on our project here.