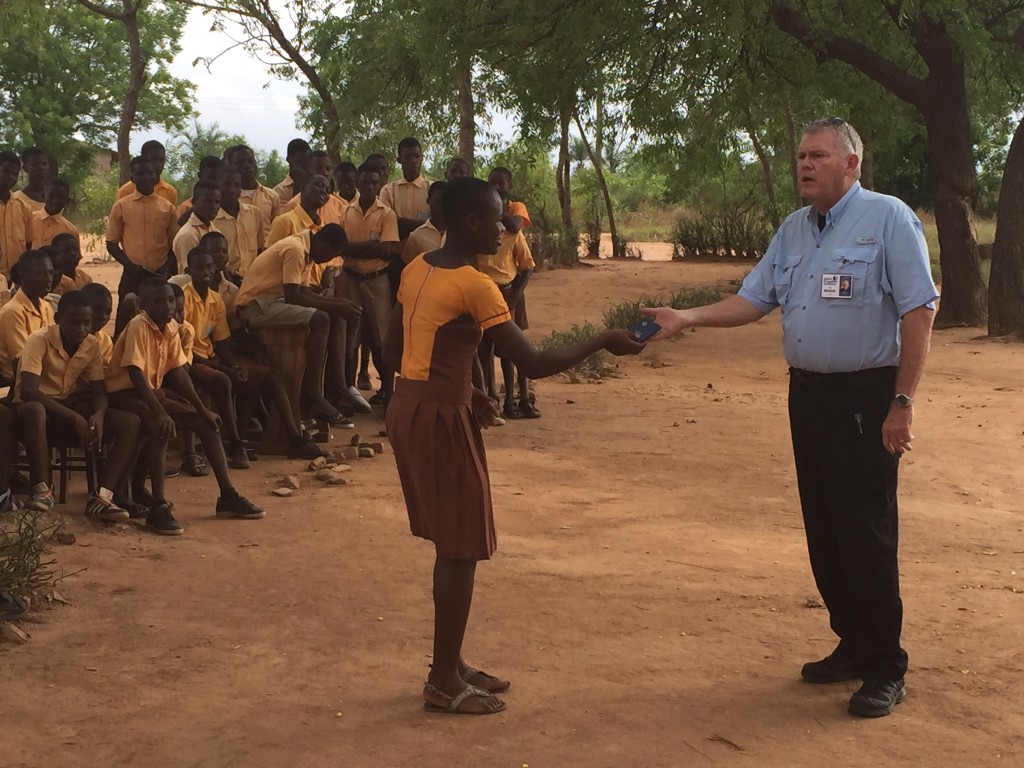 [SOGAKOPE,GHANA] Tuesday has yielded a great morning of projects in the village schools. Although we all overslept this morning (it was great to get a full night of sleep) we were still able to have breakfast before 7 am and then hit the roads for our trips into the more remote parts of the Volta Region of Ghana. While our hotel is in Sogakope, the capital of the South Tongu District, our travels take us far beyond this city. As always the roads are difficult and the travel is hard.
Today we have been blessed with complete cloud cover and scattered, but heavy, rain showers which resulted in much cooler weather. God is so good! Thus far our teams have shared the Gospel in 14 separate venues to nearly 3,000 individuals.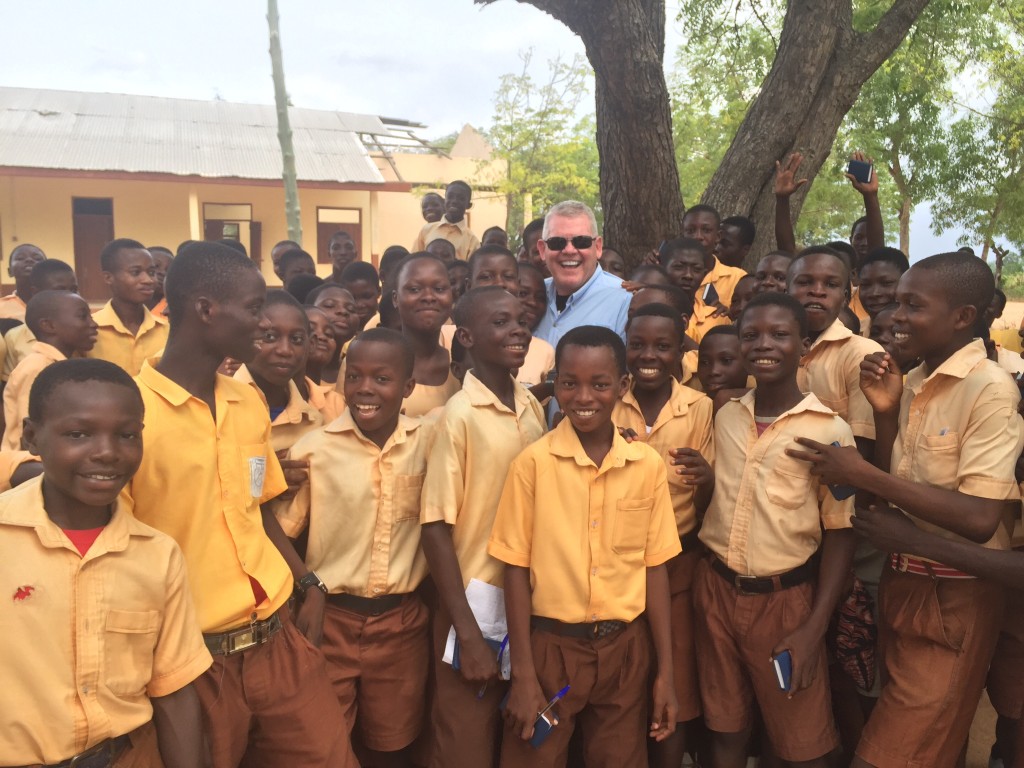 The project has not been without battles. Sammy informed me this morning that one of our video projects spoiled last night which forced him to send one of the national team members on an 8-hour round trip to find a replacement unit. This of course was an unexpected expense, but thankfully we have learned through the years "that's what the contingency is for!" Remember to pray for this project because even things that we would find simple in the US are a difficult burden in Africa.
On a personal note, everyone here is doing well as we look forward to the next phase of the mission. Thank you so much for remembering us in your