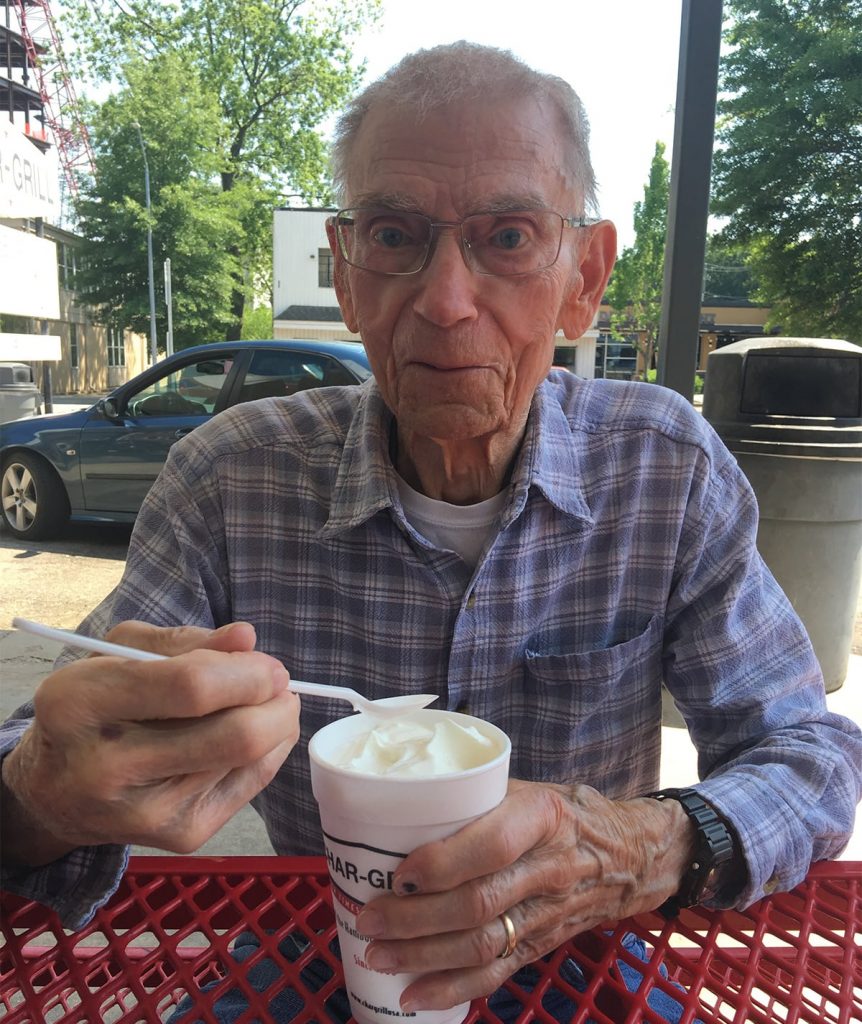 I received a text message last night that told me of the passing of Bobby W. Poe. Most of you reading this do not know the man, but I did. He is the first person I remember in life who was not a part of my immediate family. What I mean is that I cannot think of a person I have known longer than Bobby — I have known him for more than 59 years.
Bobby is the dad to our ministry colleague, Andy Poe who did not come on this project because of the rapidly declining health of his dad. We first met when I was around 2 years old, in the church our families attended. Bobby had taught Sunday School in our small country church, served as a Deacon, and just about everything else. He was certainly a pillar of that church.
My dad and Bobby had known each other for life. Although Dad was 10 years Bobby's senior their family farms were very near to each other and as was the case back then, all people were really neighbors. Bobby had served in the navy like my dad, but after his initial 4 years or so he got out and went to work for the RailRoad where he retired. As a part of his work with the railroads, he was assigned to work in Fuquay-Varina, NC. The Depot in this small town was on my commuting road to college and I stopped my motorcycle by 3 or 4 mornings per week to visit with Bobby and have a cup of his "navy coffee" early on those mornings. Those are certainly fond memories.
A few years later I was called by the church where Bobby and his family attended to serve as their pastor. This was my first church and people like Bobby were gracious and kind to forgive me of all my mistakes and help mold and make me into the person I am today.
Over the past 20 years or so I have stopped by to visit with Bobby and his wife Liz nearly every time I was in the area. I tried to call him on his birthdays, but I regret not visiting more, but I'm extremely grateful for having known and loved Bobby Poe. I know that he loved me too. He was a faithful supported of our ministry around the world.
Bobby leaves behind his wife Liz, sons Andy, Robby, and Jeff. The assurance I have is I know that Bobby loved Jesus and is at home in heaven now. All of our team in Ghana joins me in praying for the family as they journey through this loss, but our prayer is that they would remember
"So we are always of good courage. We know that while we are at home in the body we are away from the Lord, Yes, we are of good courage, and we would rather
be away from the body and at home with the Lord."
—2 Corinthians 5:6, 8 ESV
For the team … Roy