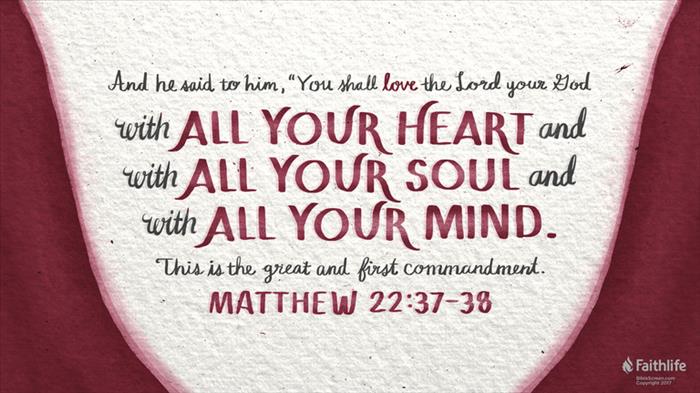 The thing that I have been working on with our team in Africa and here is been around the theme of becoming more engaged through relationships. There is something I think we all need to be reminded of in regards to relationships. What do you think the common denominator is in all relationships?
Now the greatest relationship of all is the one that God provides for us through Christ. When Jesus was asked by the religious leaders of his day what was the most important Law (for getting right with God) Jesus replied,
Love the Lord your God with all your heart and with all your soul and with
all your mind.'[c] 38 This is the first and greatest commandment.
39 And the second is like it: 'Love your neighbor as yourself.'[d]
40 All the Law and the Prophets hang on these two commandments."
–Matthew 22:37-40 NIV
Do you notice the one word Jesus uses twice? It's the word LOVE, but what is love? Now before you want to argue with me, let me remind you that we can have friendships, fellowships, and partnerships without love, but a relationship is impossible without love. That word seems sappy and sentimental to some, but let me show you want love really looks like.
The Apostle Paul wrote to the believers in Corinth this checklist on love:
Love is patient and kind. Love is not jealous or boastful or proud or rude. It does not demand its own way. It is not irritable, and it keeps no record of being wronged. It does not rejoice about injustice but rejoices whenever the truth wins out.
 Love never fails.
I think the one we struggle with the most in "keeping a record of being wronged." That needs to stop now. I believe when you remember these words with your students, family, team, everybody we have the greatest opportunity of building a great relationship with them.
Your homework from me is to read 1 Corinthians 13 in the Bible for 7 days straight and examine each day through the prism of these words, realizing that anytime we violate these words, in that moment we are not coming from a position of love.
So here is the checklist:
Patient
Kind
Jealous
Boastful
Proud
Rude
Selfish
Irritable
Keeping a Record of wrongs
Giving up
This is going to enable us all to deepen our relationships!