[THURSDAY, 24 September 2015 –Asuom, Ghana] — We awoke this morning to a cool, clear day and enjoyed a delicious breakfast in our outside dining area.  The food continues to improve as Ernest (the chef) learns our tastes.
This hotel is adequate and clean with a staff that is intent on making us comfortable which affords us with the ideal opportunity to express gratitude and generosity.  Their gracious attitudes and acts toward us inspire me to look for places and people with whom I can be gracious.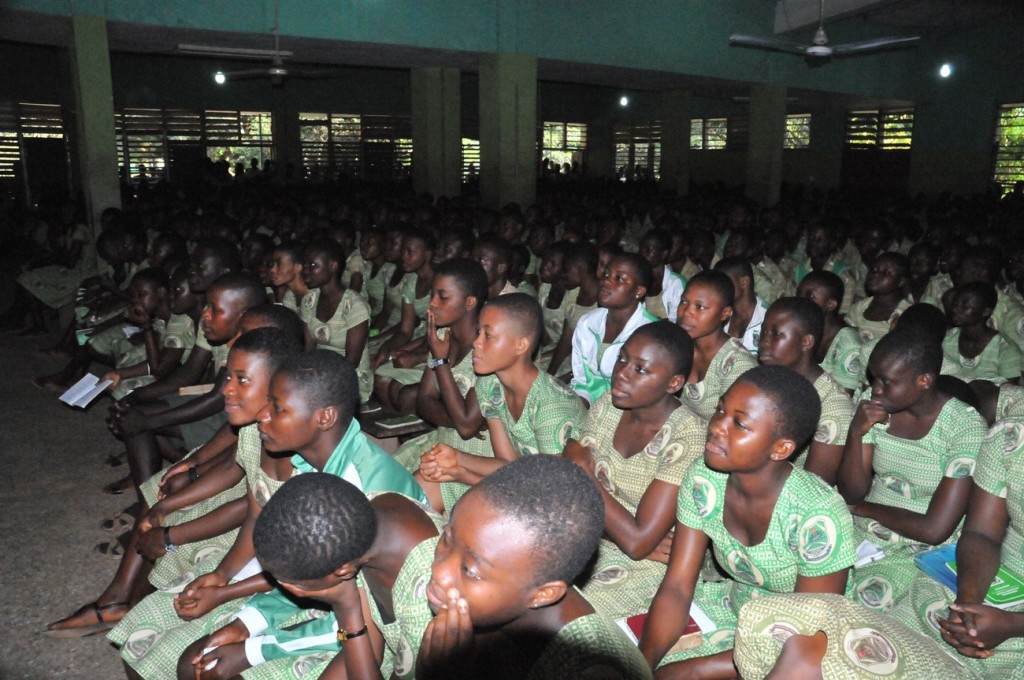 I must take a moment to share with you a story from James last night.  While in the hotel lobby awaiting the arrival of his transportation last night that would take him to his assigned village meeting he took the opportunity to engage one of the two other hotel occupants in conversation.  He soon learned that this man from Ohio was here working in a local gold mining endeavor.  Shortly, James began to share the Gospel message with this man and by the end of a few minutes the Holy Spirit drew him to Christ. This individual prayed and received Jesus into His life! This hotel ministry reminded us that every place is the perfect place to share the Gospel.
While we are able to witness so many people indicate decisions for Christ during these projects, it is particularly exciting when we are able to see an individual express faith in Christ. I am so grateful for James who is such an encouragement and example for all of us.
The project is slow today (Thursday) because the schools are out of session for a Muslim holiday.  There are four separate film crusades scheduled for tonight.  Even with the missing of two days of school ministry this week we have been able to share, thus far, the gospel in 63 venues to an estimated audience in excess of 13,000 individuals.
Please continue to pray for the remainder the project.  Everyone here remains well and in good spirits.  Pray that the Gospel continues to go forth without compromise.