The Hard Work Now Begins!
[29 February, 2020 — Accra, Ghana] Our first ministry project of the year is now ending. The four of us, Jeff, Mark, Andy, and myself, are back in Accra for a couple of days of waiting for our midnight Sunday flight home. To be honest it is the hardest part of the trip because we are all ready to get back home.
This project has proven to be one of our busiest to date. The "recorded results" were
67,262
Individuals heard the Gospel message in
215
venues of schools and film crusades, where
43,589
individuals indicated their decision to receive Jesus Christ!
While there is no way for any of us to know the reality of these indicated decisions, I can, with certainty, tell you that the Gospel was presented clearly without variation, deviation, or hesitation. Each member of our team (both local and international) are fully committed to this task! I thank God for everyone of them.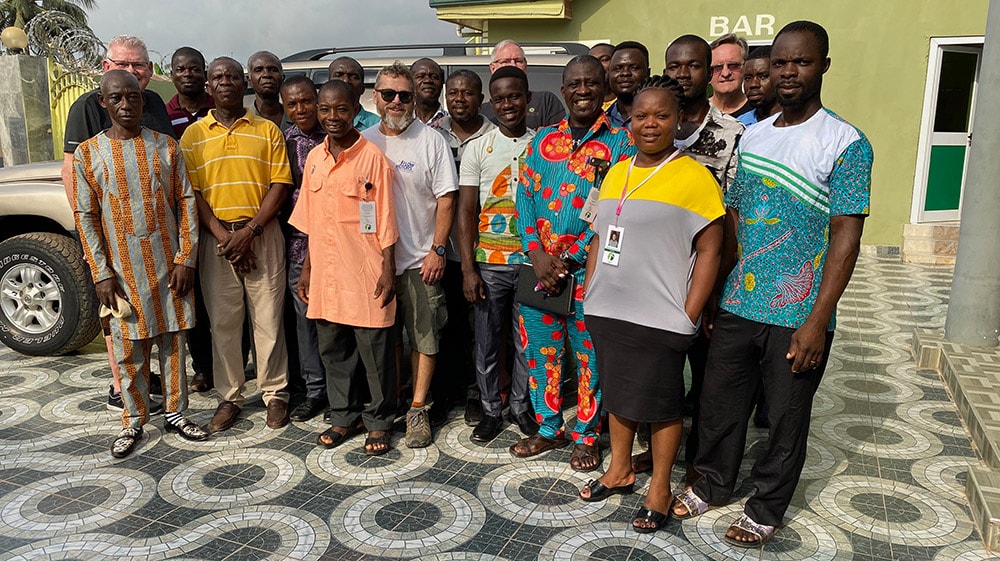 The intense work is now beginning. There will be numerous return trips to the project area by members of our teams to work alongside the area pastors in training them in the work of discipleship while at the same time turning their attention to the completion of plans for the upcoming Fall 2020 project. Pray for our team here, Ebenezer Agbleze, Jacob Yakubu, John Amauley, Delanyo Domevenu, Samuel Terkper, Simon Akpolu, Gershon Bediako, Bless Teye, Benedicta Agbleze, George Yakubu, Isaac Koduah, and James Narh Mensah. This handful of faithful servants are an elite group that work so hard for the sake of the Gospel. Please pray for them always.
Many of you have asked about the difficulties we had, and I am sure our guys will share them with you privately, but none are "print worthy" because each day is simply
"Another Day in Paradise"
Thank you so much for your faithful prayers and support. That you for following us on social media for our pictures and updates. A very special thank-you to Daniel Waters for posting everything for us. We could not do this without him.
Please continue to pray for our team.