When The Storms Come (and Go)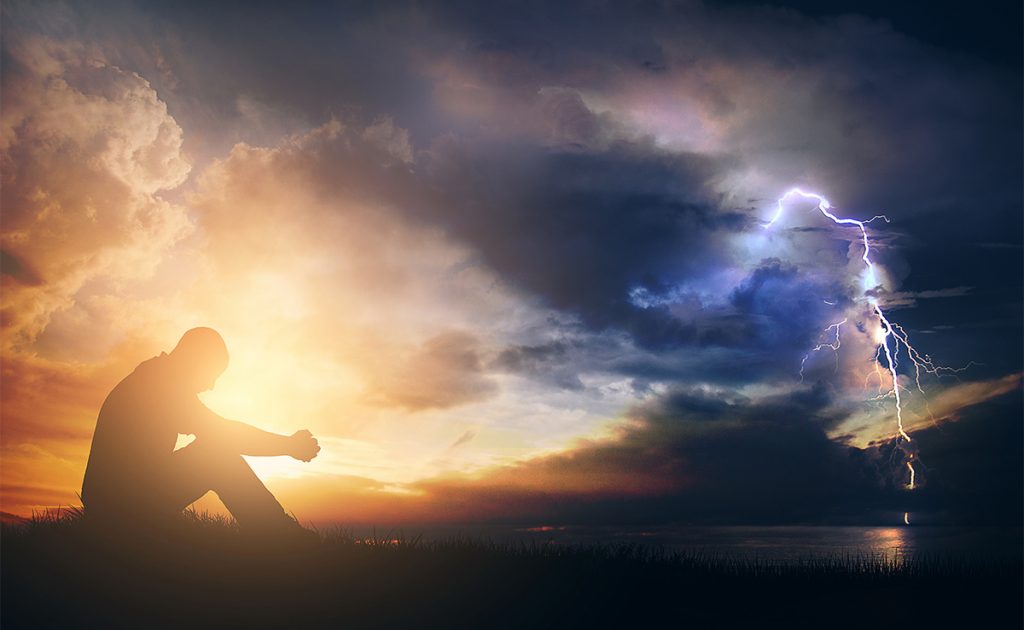 Most of America has its mind focused on the recent events in the Greater Houston area of Texas. Hurricane Harvey, which made landfall on 25 August 2017 has caused greater damage than had first been realized. There are literally millions of people in this area that have been disturbed, displayed, and devastated by this tremendous storm. Apparently most of America has come together in love, support, and prayer for the people of this region. While the immediate impact of the wind and the rain has passed the devastation and rebuilding will takes years to complete. I know that you will continue to join me in praying for those impacted by this storm.
Storms are a natural part of life and the real question is what will we do when we find ourselves confronted by these. Remember all of us are in one of three places (as it relates to storms.) Either we are
headed into a storm,
we are in the midst of the storm, or
we are coming out of a storm.
Where do you find yourself today? Regardless of where you find yourself it is important to remember that Jesus is both landlord and" sea Lord" of all. When the disciples encountered a storm on the sea, Jesus came to them walking on the water and brought peace to all. (see Mark 6:45-56)
Our upcoming project to Ghana is 38 days away (we leave on 13 October) and the storms have certainly already begun.
The injury to my knee which required surgery is causing me some concern. While the doctor assures me that I will be okay to travel I know that some of the obstacles in Africa will be a challenge. Please pray for peace of mind and heart in this matter. I do not want this to be a distraction to our project.
I received word today that ministry associate James McLean is having some trouble with blood flow to his lower legs and feet. He has seen a vascular specialist and is awaiting word of the timing for treatment including possible surgery. Please pray for God's healing and grace in the midst of all of this.
On a more encouraging note it should be mentioned that the preparation in the field is going well and everything is on schedule for the upcoming ministry project. Please continue to pray for our team members Jeff Andler, Craig Barker, James McLean and myself as we look forward to this next adventure.