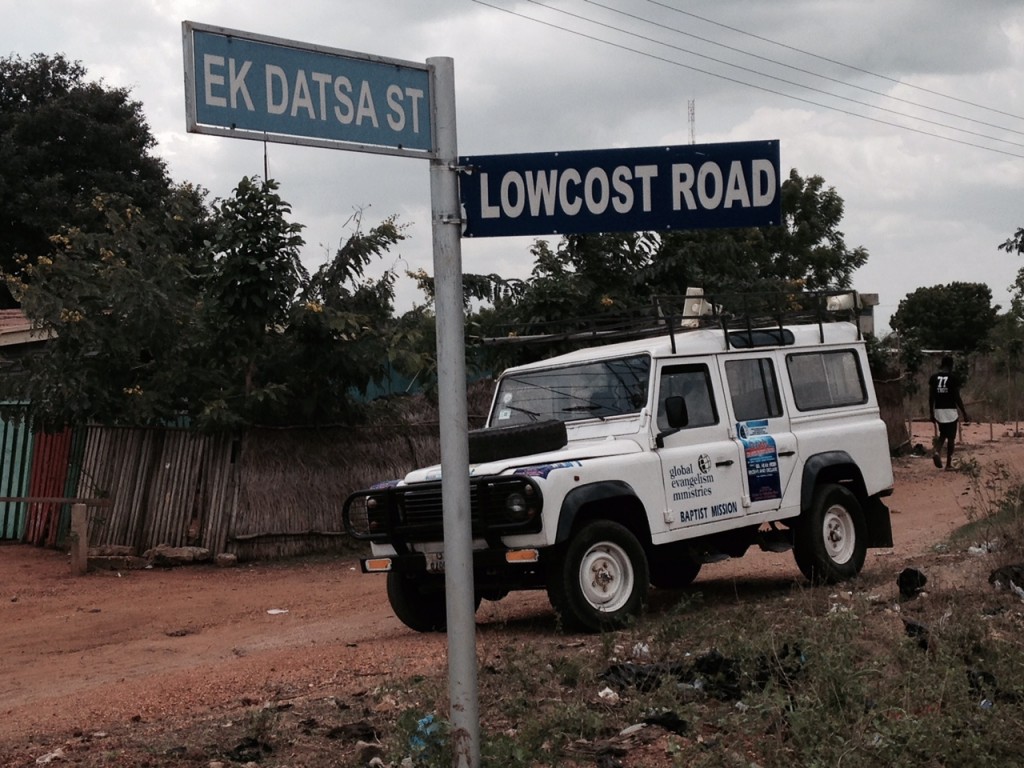 Monday in Sogakope
[Sogakope, Ghana] The most needed, but least enjoyed, days of the projects in Ghana are the weekends.  Saturdays and Sundays offer a great time of rest, relaxation, and reflection which are necessary, but these days also seem to pass so slowly.
On Sunday our team walked into the town and found a pizza place where we decided to take a chance and eat.  The place was clean and the food was good.  We enjoyed the break from the routine of the hotel even though the walk there and back was in the midst of some of the hottest weather yet.  Before going to bed we talked with our national director who told us that we would resume our regular schedule on Monday (i.e. up at 6:15, breakfast at 6:45, and setting out for schools by 7:30.)  Just another day in paradise.
We were awakened during the night by thunder, lightening, and blustery winds, but all slept well and were ready from the morning. 7:30 came and went with no national team arrival.  By 10:00, still without hearing from Sammy, I called to inquire about what had happened.  His response on the phone was priceless:
"It was raining heavily, and I did not call you because I thought you were still resting.  Surely you knew that there would be no schools today because of the disruption by the rains! We will reschedule these schools for Tuesday."
This gave me something to ponder.
Each day we go out to the rural schools for ministry in our vehicles.  The students are always in place showing eager excitement when arrive.  We never even consider that each of these dear people have walked from their homes to the school.  After talking with our national team members today I learned that some of these noble students walk several miles to their schools daily.  This truth illumined us to the reality that rain does change things.  We thank God for the rain but are reminded that with the rain comes the mud.  As I've noted before we must always learn to deal with the mud!
In spite of missing today's schools our entire team has been able to stand before estimated audiences of nearly 16,000 people in 64 different venues where over 11,000 individuals have indicated first-time decisions for Christ (March 7-14).  We have three film crusades scheduled for this evening.
On behalf of Jeff, James, and Andy I express our profound appreciation for your continued prayers.
Roy