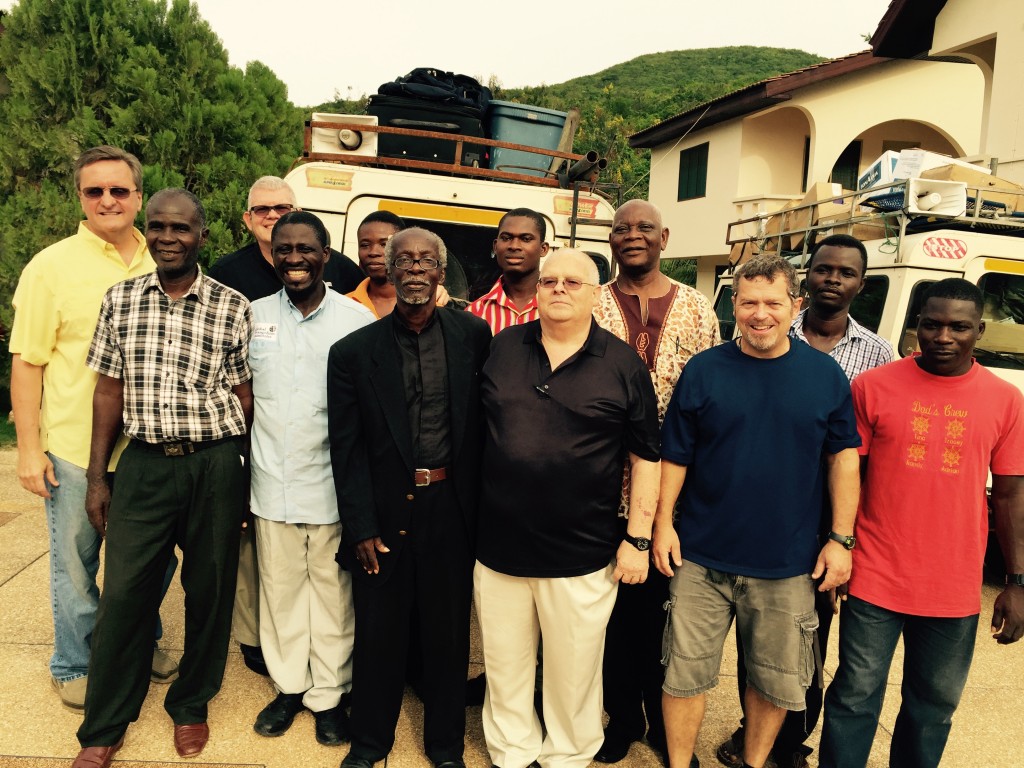 [Accra, Ghana] It's Saturday afternoon and we are back in Accra. It always encourages us and, as Jeff Andler quipped, "I feel like we are close to home when we get back here." It's true. After 25 trips to Ghana getting back to the Capital city feels like we are almost home.
I want to express my profound appreciation to Jeff, James McLean, and Andy Poe for making this project exceptional. Each performed their assigned tasks without even the hint of grumbling or complaining. Each endured hardships in travel and schedule like the professional they are. I am greatly blessed to have each of these men in my life. God is so incredibly good!
Brother Sammy Lartey and his wonderful team certainly had things prepared for us and we realize that the bulk of their work remains in front of them. These men will return to the same places we have visited for follow-ups and discipleship training. As I remarked in one of our videos, "we are here for the fun part … the hard work starts now." (You can view our videos through our website at www.gemonline.org under the "media" tab.)
As the initial reports are being made we were able to present the message of Jesus Christ to 36,553 people in 132 venues where 23,314 individuals indicated decisions for Christ.
On a practical matter we were able to provide bibles/New Testaments to over 25,000 people, provide additional equipment and supplies to our pastors (including a complete "district pastor package" to one, and new generators and video projectors to 5 others. We are left with three more "district pastor packages" ($3,000 each) and the need to add an additional ministry vehicle ($10,000) to complete our next phase of ministry plans in Ghana. Please pray about helping us with one or more of these needs.
I speak for everyone involved as I express profound gratitude and appreciation for all that you do which enables us to "Go into all the world and preach the Gospel!" Mark 16:15