"One-A-Week Challenge" – Week 17
"Surely goodness and mercy shall follow me all the days of my life
and I shall dwell in the house of the Lord forever."
— Psalm 23: 6 ESV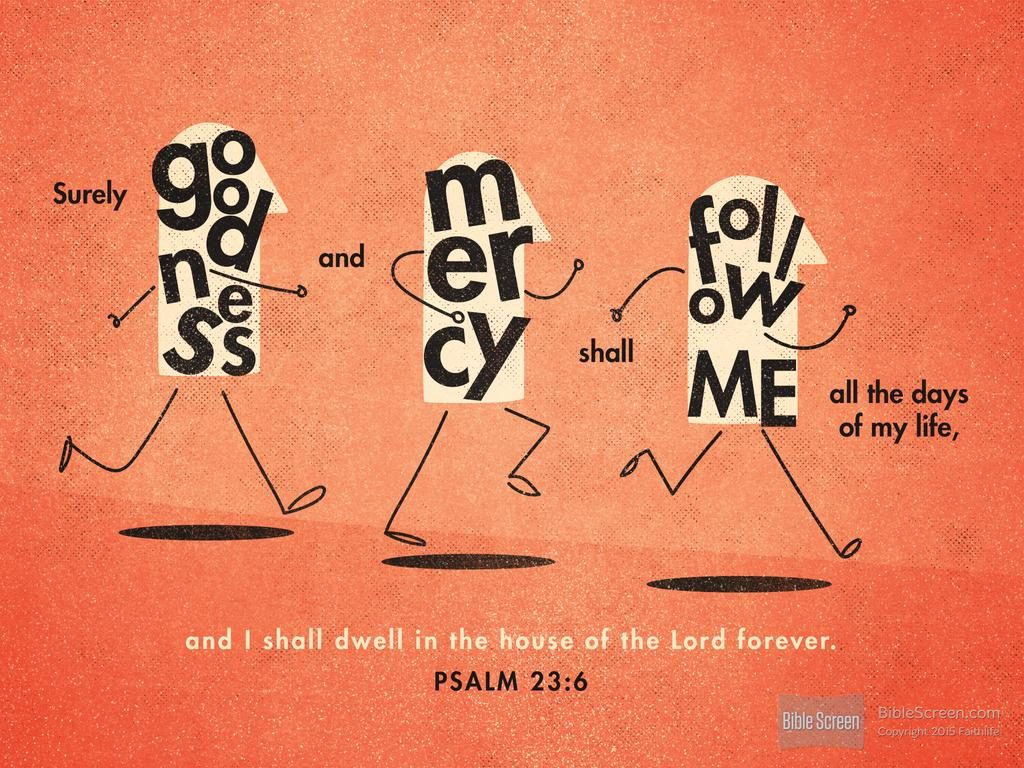 This week our verse comes as the closing refrain from last week's hymn. What began with David singing, "The Lord is My shepherd" ends with "I shall dwell in the house of the Lord forever." The eternal home of every true believer is heaven but the life of redeemed faith is not only for the future, it is for the present.
A more appropriate rendering of the word "surely" is "only" which implies that David knows exactly what is in front of Him. Although David's life certainly was riddled with trials, temptations, and tempest his future was sure because of the abiding presence of the Shepherd he called Lord. No matter the difficulties or dilemmas his faith was sure … he would dwell in the house of the Lord forever.
"Charles Spurgeon, that famous preacher from London, used to call "goodness and mercy" God's footmen. In his day, when a wealthy man traveled, two footmen took their place behind him on his coach. Their task was to smooth the way for him. Where he went, they went, always there. When his coach stopped they jumped down to open the door for him. They would hurry into the inn to make sure his room was ready and his supper was served. God's two footmen are goodness and mercy and they follow us just like those footmen to smooth our journey home."
Every moment we live between redemption and eternity is under the care and provision of God's goodness and mercy but what does this mean?
David is confident that God can be trusted. One of the attributes of God is His goodness:
Oh, give thanks to the Lord, for He is good!
For His mercy endures forever.
Psalm 107:1 NKJV
Oh, how great is Your goodness
Psalm 31:19 NKJV
From the opening chapters of the Bible we learn this fact. God proclaimed everything which He created "good" (see Gen. 1:4, 10, 18) His goodness is seen in every aspect of creation, thus we can, with certainty, join David in making this proclamation and because of this truth we can rest confident that we can trust God with all that we are.