(Nkwanta, Ghana) Our team has all arrived in our field location. This was certainly no small feat! Saturday morning began with our America team enjoying breakfast in Accra after a great night of rest and relaxation after the long journey from America. We were filled with anticipation of what was ahead. Then it all began …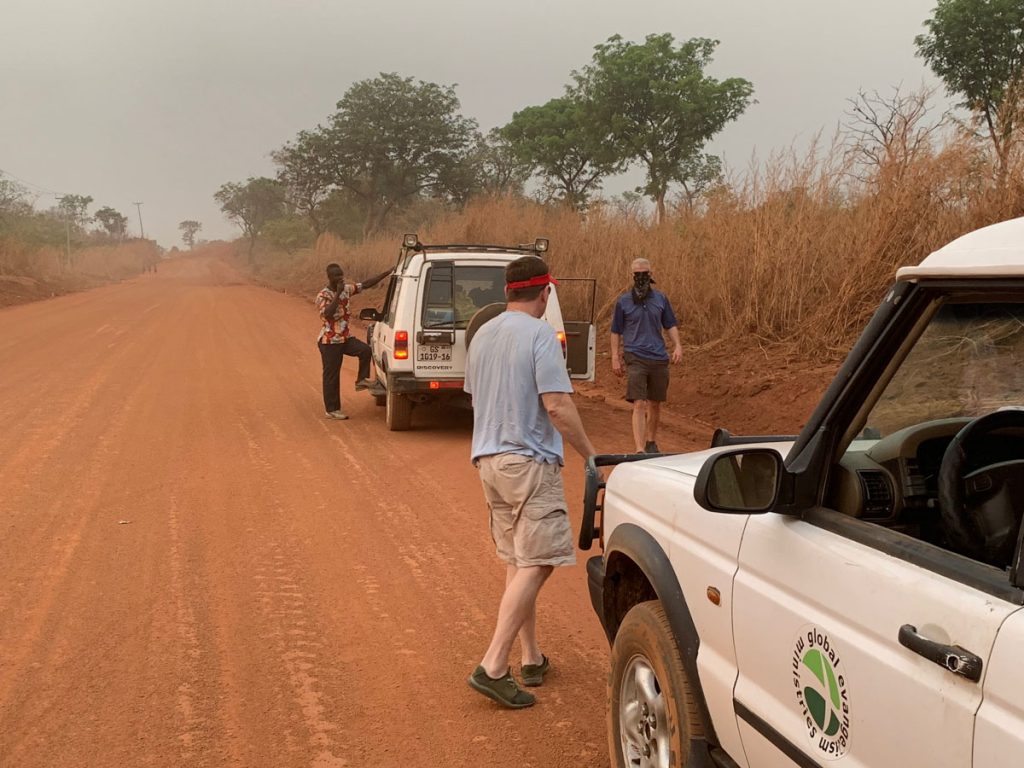 The journey quickly turned into more of a duty than a delight! The dust and smoke filled the air and covered everything and everyone. The roads transitioned from pavement to gravel, to dirt, to paths. The travel was uncomfortable and challenging. About 7 hours into the journey, one of our vehicles ran dry on fuel and brought us to a complete stop on the side of the road. Of course here in West Africa there are no gas stations here so we sent the other vehicle on ahead to find and bring us some fuel. This kept us feeling abandoned and forsaken in the seemingly forsaken hinterland, wondering if this trip would ever end as we waited for about an hour and a half! After a total of nine and one half hours of travel from Accra we arrived at the GateWay Hotel in Nkwanta.
As I sit here this morning writing this blog, I am fully aware that no one will fully understand or see the truth of the challenges of this journey. I hope that the photos here will give you a glimpse into the travel.
When we asked our director, why he had chosen this place — so far from where we have ever been, his simple and succinct was response was that this was a Muslim dominated area and that we want to share the Gospel with them! It was a wonderful reminder that GEM "goes where others refuse to go!" Please keep this work in your prayers and keep us all before God's throne of grace.