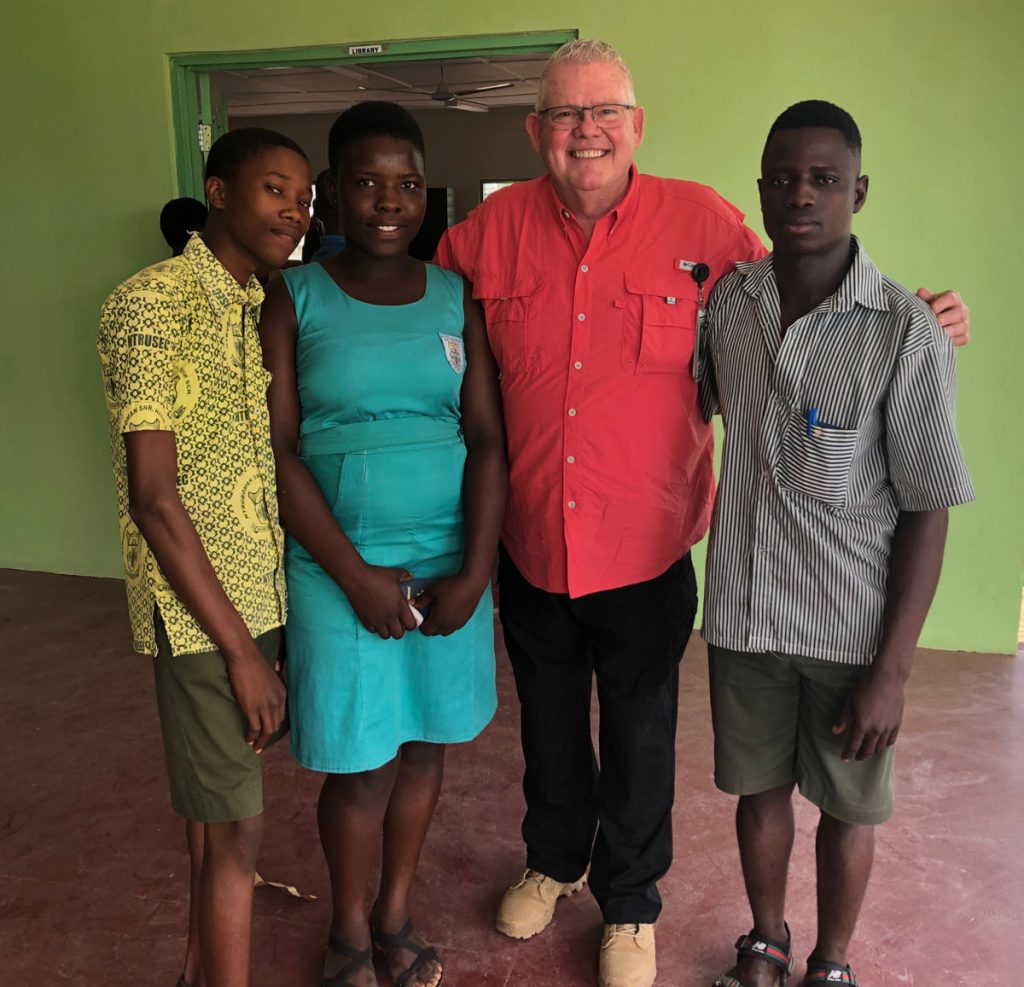 (Nkwanta, Ghana) The ministry here is in full swing. Thank you all for continuing to pray for our work here in West Africa. Thus far (since Saturday night) our teams have proclaimed the Gospel message in 57 venues to a combined audience of nearly 19,000 people. "Thanks be unto God for His indescribable gift…" (2 Cor. 9:15)
Keep it all in perspective!
As I have already shared with you through the blogs we have certainly experienced some light challenges on this trip (now we all feel extremely foolish for perhaps overemphasizing them) but through them all we have, once again, seen the consistency of God. Even with the blowing winds of the Harmattan, the brush fires all around, and the dusty and desperate roads the message of Jesus Christ never fails! Each ministry opportunity reminds us of the absolute POWER of God's Word — keep it all in perspective!
This project has brought us into a strong Muslim area of the country so it comes as no surprise that the enemy of Christ is working hard to dissuade, discourage, and disturb us — but it is to no avail. Each day you and I must decide if we really believe that the Word of God is authority over every weapon formed against us. The word of God proclaims,
"No weapon that is formed against you will prosper."

-Isa. 54:17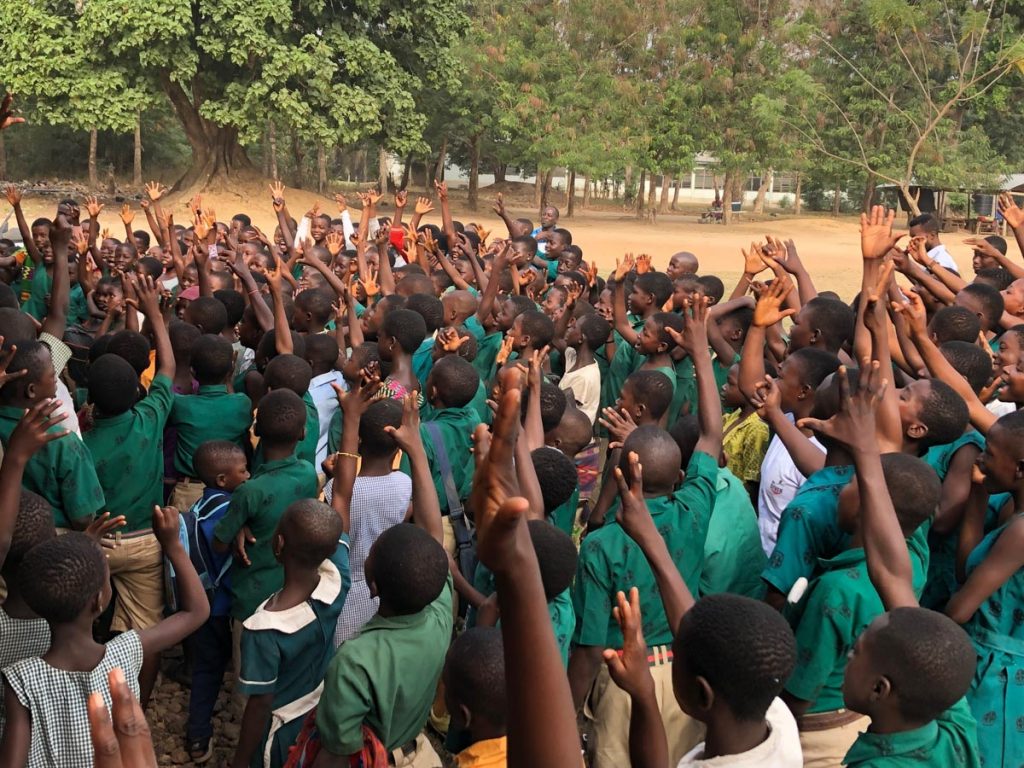 The battle is not against us, it is against Christ. As we are able to share with people the truth of God's love and grace there is a calming in our spirits when we realize that the winds may blow, the fires may burn, the roads may be bumpy, but the work of God's Word is always faithful. We have witnessed throngs of individuals respond in faith to the free gift of eternal life. This is a testimony to the faithfulness of God. Men and women, boys and girls, young and old are receiving Christ. This is the ministry to which God has called us. Keep it all in perspective!
I am grateful for these brothers who have made the journey here — Craig Barker, Mark Chase, David Ney, Andy Poe, and Michael Swink are working diligently to be sure that everyone in our circles of influence here are seeing and hearing the Gospel.
Our national team, under the direction of Ebenezer Agbleze and Jacob Yakubu are all doing a wonderful job. These men owe a debt of gratitude to all who have gone before them in preparing them for this work. Keep it all in perspective!
Perhaps today you are going through a difficult challenge. Maybe the winds are blowing in a discomforting direction, perhaps you can't see clearly through the dust of circumstances or the bumps in the road you are on. I promise you that God will get you through when you Keep it all in perspective!