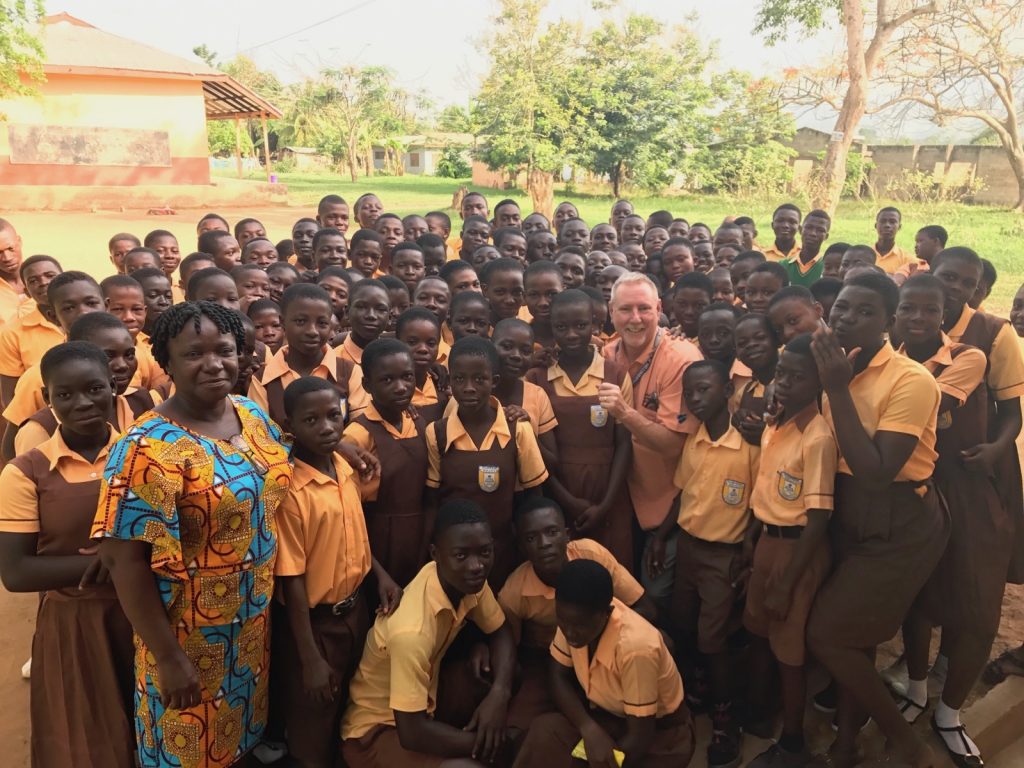 [13 March 2017, North Akim Abuakwa District of Ghana (NAADG)] The American team settled in nicely upon our arrival here. Jeff, Mark, Andy, and I are staying in a Guest House on the grounds of the Cocoa Research Institute of Ghana (CRIG) while David stayed last night in a nearby hotel in the next town. (There was no room at CRIG last night, but he is back with us for the balance of the project) and we will all be more comfortable with this arrangement.
The project is off to a great start, in that we have already shared the gospel in 17 venues with an audience of over 3,000 individuals (through Monday noon). The opening of this project has not been without battles. Often we are unaware of the battles that are taking place around us. While we were worried about the travel and timing issues for us in the US, the team here was dealing with far more difficult circumstances. Here are but two examples:
– Just a few days before our arrival one of our drivers lost control of and flipped the Land Rover he was driving. The damage was severe, but the injuries were few. With this being stated I cannot over emphasize the pressure this put on our national director, Sammy Lartey in getting the vehicle repaired prior to our arrival. He told me today he did not think we were going to have the vehicle ready in time for the project but that the body shop worked around the clock for one week in getting the "machine" road worthy for this ministry.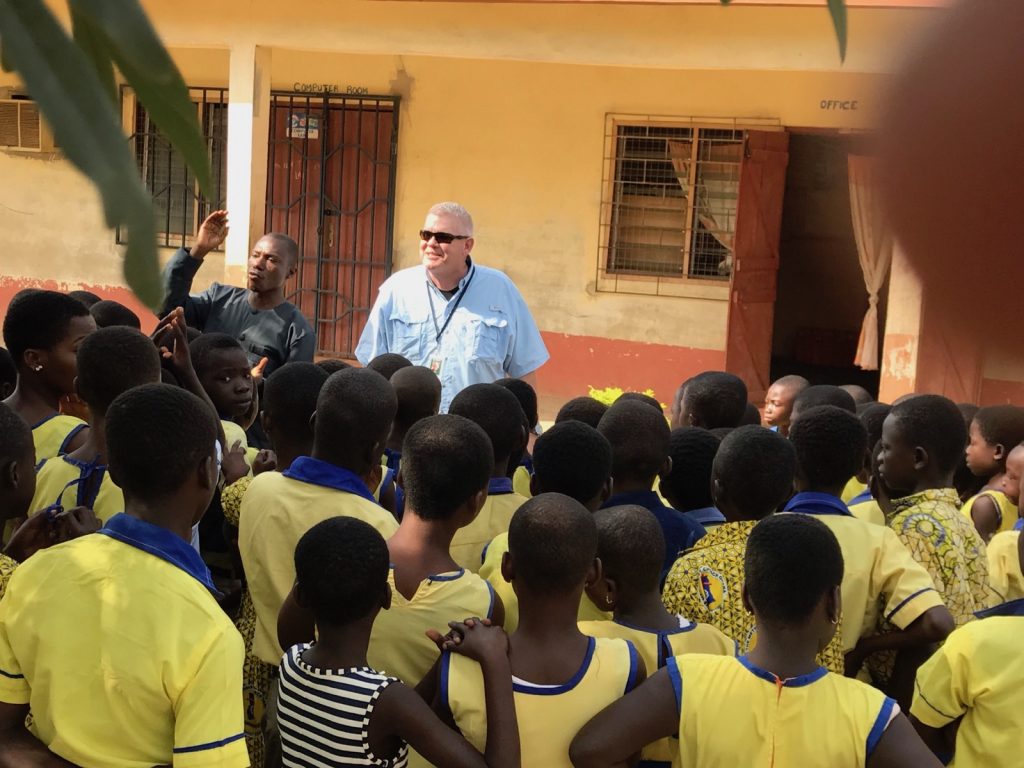 – Pastor Tetteh, a member of our leadership team, is feeling the supreme pressure of the sickness of his mother-in-law which is requiring so very much of his time and energy. He told me, "I wanted to be at home with my wife, but the Lord wanted me on the project." I encouraged him to simply take the time off and go back to his wife, assuring him that the project would go on, to which he simply replied "No."
The work is going well and everyone is doing great. While some of you back home are still dealing with cold and snowy weather we are not. It is very hot and dusty here, but we are extremely grateful for the shade of the trees and the A/C in our rooms. The entire team joins me in sending our thanksgiving for your continued prayers.