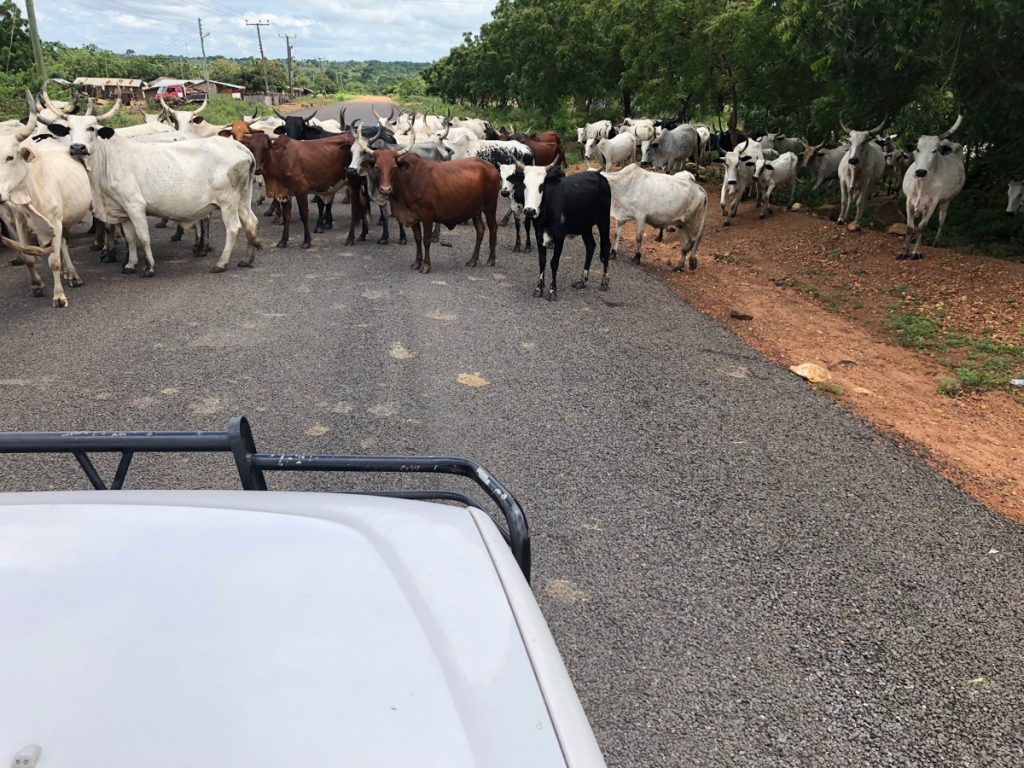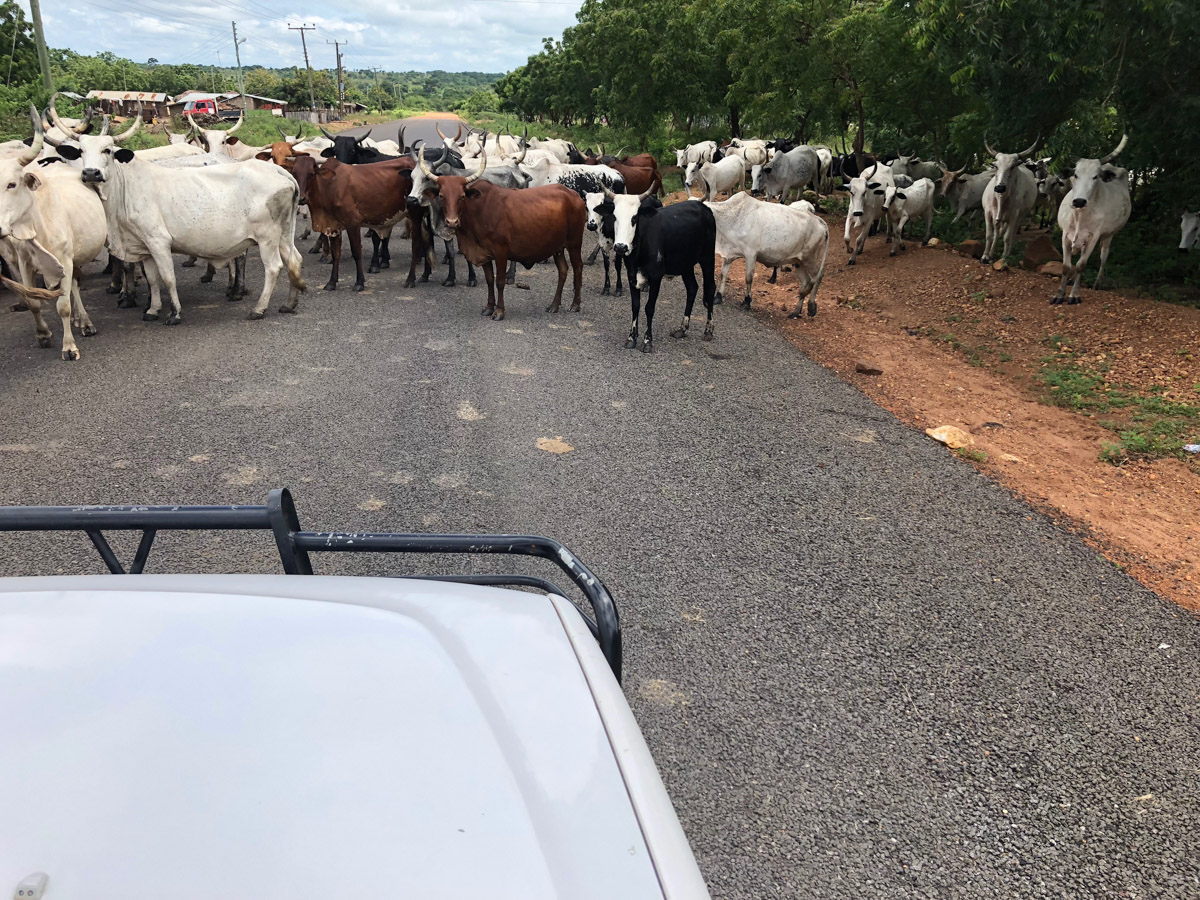 [Frankadua, Ghana.] Our first full week of ministry is now in the books!  It was a full and productive week where our teams spoke in 134 venues to an estimated audience of around 30,000 individuals where over 21,000 people indicated their first-time decision for Christ.  This is certainly a testimony to the power of God's Word!
As we think about this past week we have all been keenly aware of the difference between being religious and having a relationship with Christ.  Both physically and through the airwaves is the reminder of religion and churches.  Of the 12 channels on the television we noticed that 9 of them were preachers talking about the things that sounded powerful but were absent of real Hope.
There are church structures everywhere, but as we talk with people we are, once again, discovering that most of them have never heard the truth about a personal relationship with Jesus Christ through faith.  We are constantly reminded that our call here is not to talk about worldly goods or prosperity, rather it is to preach Jesus – crucified, buried, resurrected, and coming again.  Please pray for His continued strength on all of us.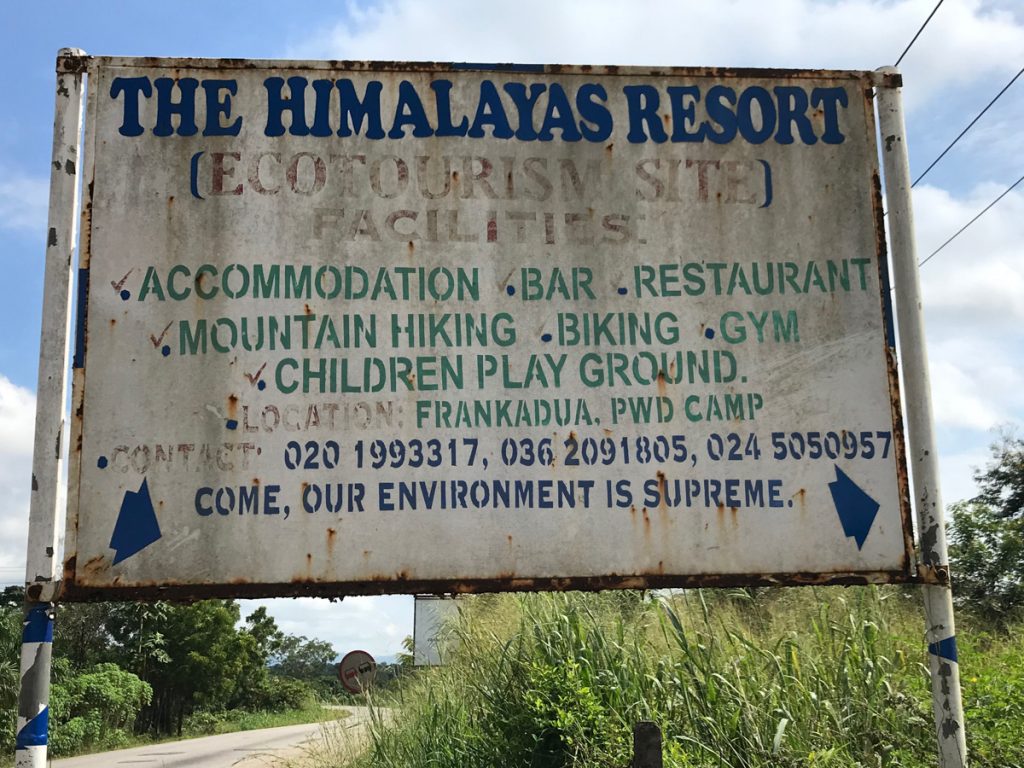 We left Adidome on Saturday morning and began our 2-hour journey to Frankadua (a small village near the Adomi Bridge in the Volta Region of Ghana) via long dusty roads and rugged terrain.  The trip was relatively uneventful, except for the occasional cattle crossings along the way.  We arrived and got settled into the Himalaya's Resort.
The sign along the roadside made us think that we were in for a real treat, but it is safe to say that this was little more than marketing madness and none of the promised amenities are actually here!  We are thankful that the rooms are clean, the water pressure, and electricity are stable, and the food has been good.  For all of this, we are grateful.
All the team members (Jeff, Craig, Mark, and Roy) are doing well and we are looking forward to another long week of ministry.  Please continue to pray for our families back home that God would keep them safe and secure.  Ours is an undeniable JOY and privilege, but we certainly need for you to stand alongside us in prayer.  Thank-you for your continued support.