Final March 2016 Ghana Update
Saturday in Accra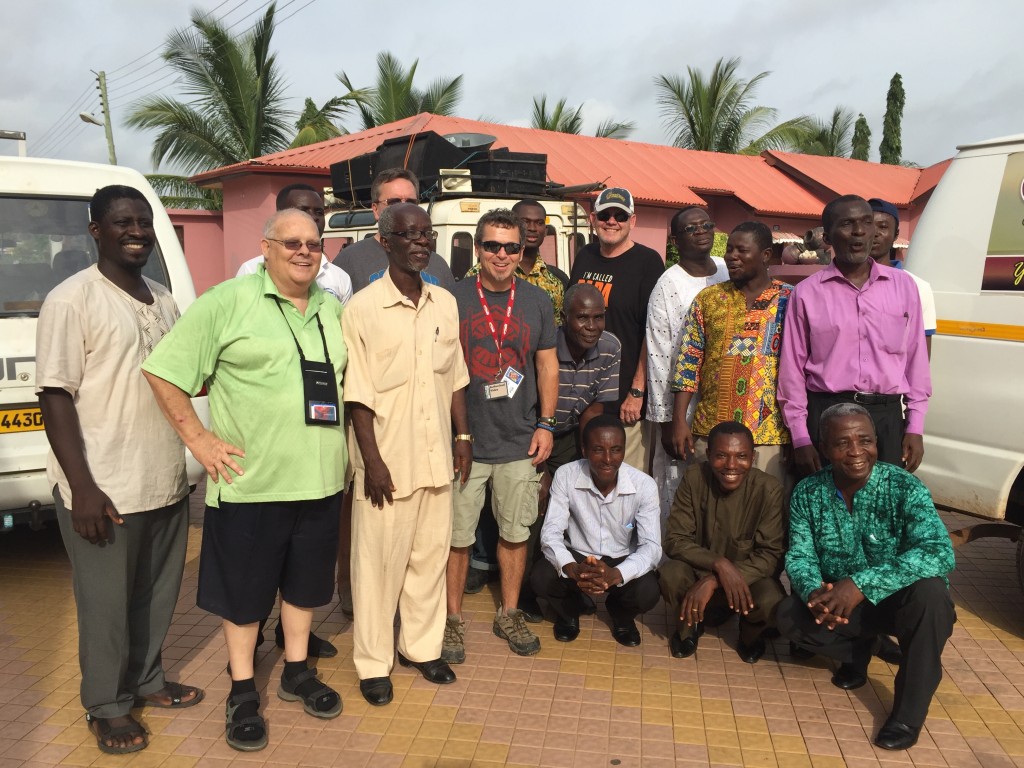 [Accra, Ghana] The initial ground work of this project is now behind us.  Our Ghanaian pastors and leaders gathered on our hotel grounds in Sogakope this morning to bid us "safe travels" for our return to Accra and eventually home.  This is always a bitter sweet moment for all of us.  These are such precious servants of the Lord and we are grateful for their generous and gracious work in both the preparation and implementation of each of these projects.
I would be remiss if I failed to mention, Sammy, Simon, Ebenezer, Jacob, Tetteh, Emmanuel, Delanyo, and Amos who are regulars on each and every project.  These men are deeply committed to the work of the Gospel and the leadership of gem.
The Americans on the team with me were Jeff Andler, David Ney, James McLean, and Andy Poe who filled their assignments without complaint or hesitation – regardless of the tasks.  I am blessed to called each of these my "brother" but I am honored to call them my friend.  I cannot image a more wonderful group of guys.
During our days in the field we shared the Gospel in 122 venues to an estimated audience of 31,019 where 22,608 individuals indicated first-time decisions for Christ.  Additionally, we were able to share New Testaments, Scripture portions, and follow-up materials with each person (and more) who indicated decisions for Christ.
We are back in Accra to spend the night before departures on Sunday night and Monday morning. On behalf of everyone I express my profound appreciation for your faithful and continued prayers.  Our next project to Ghana is scheduled to begin in Mid-October 2016.
Dr. Roy D. Mason, Jr.