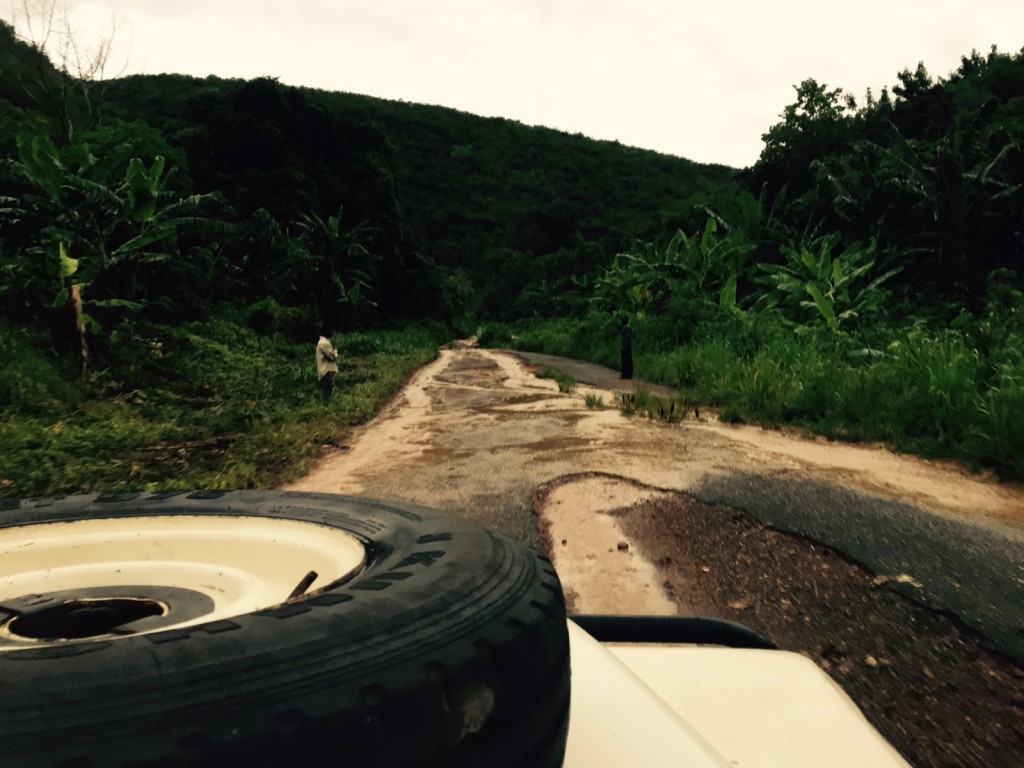 [Akuni, Ghana] It's Wednesday as I write this blog. I awoke around 4:45 this morning to the peaceful sound of rain pelting upon the roof. (I could hear this clearly because the electricity had gone off sometime during the night.) Although it is less than ideal when the power is out, it was a blessing that it happened during the cool, early morning hours. When I finally got up and went out on the porch I found it was raining more heavily than I realized.
After breakfast, our national team members met us for journeys to our individual school ministry assignments. My team was scheduled to travel over the mountain to the small village of Akuni. The roads were nearly completely washed out and gave the appearance of flooding and nearly impossible to discern the path of the road. You can view our video of this journey on our website, www.gemonline.org for a better understanding of the trip.
While the trip was treacherous and challenging it was a reminder; "When we pray for the rain we have to expect the mud." The mud was not pleasant but it served as a reminder of the rain. Only yesterday we were saying how nice a little rain shower would be to cool things off. We were blessed by the cooling showers but we tended to complain about the mud. The truth of the matter is that the mud was only a reminder of the rain.
Ghana, as a whole, is having difficulty generating electricity because the water levels in Lake Volta are very low. This lack of water is limiting the amount of turbine power at the generating stations. In other words the country needs rainfall and God was giving them rain today, which was a reminder of His blessings and provision. Rather than seeing the blessings of God in the rain we noticed only the inconvenience of the mud. As I thought about it, I learned to embrace the mud.
In the midst of the mud, we witnessed many people respond positively to the gospel today. In spite of the rains, the kids were all in place in their schools eagerly awaiting our arrival this morning. Thus far in our ministry we have been able to share the message of Christ with nearly 25,000 individuals in 111 venues. We have cinema crusades and schools ministries scheduled through Friday night, March 25, and are praying for a continued outpouring of God's grace upon all we do.