Delays Do Not Mean Denials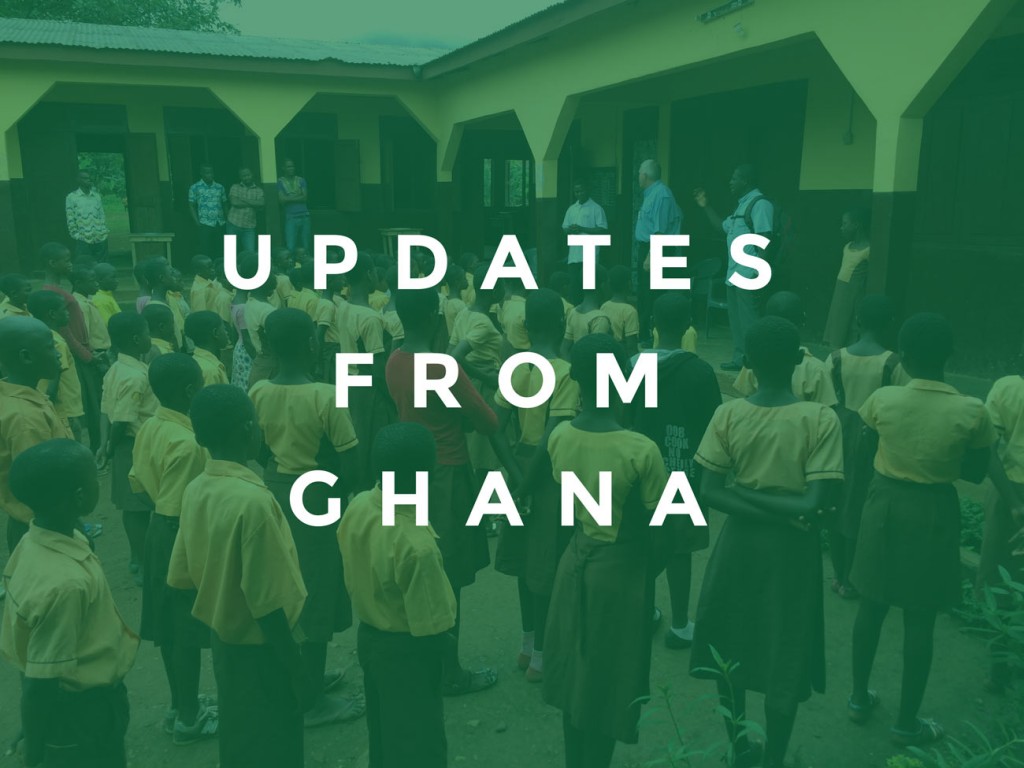 12 March 2017
0724 GMT
Accra, GH – After what felt like a much longer time of frustrating travel, our entire team arrived safely in Ghana by Saturday night, only eight hours behind the original schedule.
Although we tried to keep you all posted via social media, let me share with you here a bit more of a detailed update:
From the outset of this project, Andy was scheduled to fly from RDU to JFK where he would meet the rest of our team who would be flying together from CLT to JFK. (This is as it has been for many, many trips to Africa. Friday morning was a crisp, but clear day in most of North Carolina, but every weather report was promising snow up and down the east coast. Andy left RDU right on schedule and arrived into JFK without incident.
Our flight from Charlotte was scheduled to depart by 11:30 but time after time a new departure time was posted because of both weather and mechanical problems on the aircraft. Eventually we left Charlotte around 4pm knowing that we would miss our 5:00 departure connection.
I called Andy and ask him to go ahead and depart at scheduled (alone to Ghana) and make contact with our team there upon arrival and thus he did.
While still in Charlotte a great service person from Delta Airlines told us that she would do her best to get us to Ghana – but the problem was that this flight is not daily at this point of the year, implying that we would most likely have to stay in NY for two nights and arrive in Ghana on Monday. While this was not our first choice, we realized that God had a plan and that we would trust Him.
Within only a few minutes a new person with the airlines arrived at the gate service desk in Charlotte and told us that she was routing us from CLT – JFK – BRU – ACC and that we would arrive only about 8 hours behind our original schedule. She said, "I don't know how this happened, this flight is NEVER an option for us to use – it seems like "Some One" is looking out for you men." I am sure you, like I know what was looking out for us!
As we traveled and then talked last night at dinner in Accra, our team began reflecting on what God might have been teaching us. Here are a few lessons we learned …
God was moving Andy from his comfort zone and forcing him to enter the country without the benefit of partnership. He also gave Andy some much-needed rest and time to reflect on many of the struggles he has been wrestling with recently.
God was preparing David for his stay in the Accra Hotel next week when he returns home. This is the first time he has ever stayed in the capital city, and he was a bit apprehensive about being in an unfamiliar place with no personal security team around him. After staying here last night he and seen that this place is perfectly safe and secure.
God was also showing our Ghanaian friends and team members that they are perfectly able to adjust on the spot and do the work that thought only we could do. It was a great opportunity for them to learn that all the hard work and training really does work.
Although none of the travels disruptions were what any of us would have planned, we are certainly leaned that delays and are denials. Whatever you are going through today, understand that God is in complete control.
Please continue to pray for us as we set out for the countryside later this afternoon.