Being Better Through Our Engagement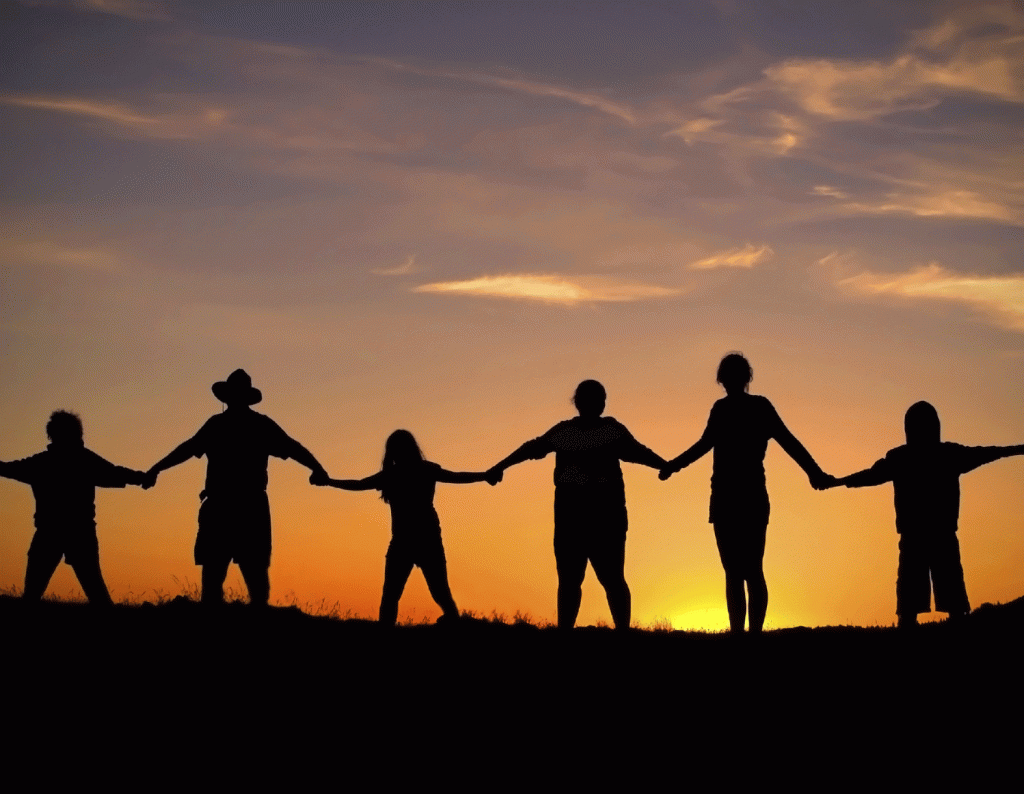 The continuing mantra of the world from Governments, to Militaries, to Businesses, and Ministries is that we must get bigger. The dilemma however is the struggle between growing bigger or getting better. On the surface nearly everyone would say "I want to get better, but the reality is that we focus more on the size rather than the scope.
In my experience most seemingly successful people focus on the growth rather than the grace. We do all we can to present a mastery of our given area because at the core we believe we can control this. The fact is that most people operate from a position of fear rather than faith and as a result we make almost everything we do a "transactional obligation" rather than a "relational opportunity."
In a rapidly changing world I want us to consider some steps we attitudes we can work on that will move us in the direction of getting better in everything we do.
As many of you have read, I lost a dear friend the other week. Our friendship of over 35 got better all the time. As I have been contemplating this death it reminded me of the importance for all seeing our lives, businesses, and relationships become better and better all the time.
As I continue to reflect on the passing of my friend I have coming to know that through the 35+ years our relationship got better and better. Here are three things I know for sure…
We both embraced every day. Too often we all get distracted and frustrated by the wrong things. We worry and fret about stuff that really does not amount to a hill of beans.
Luke 10 tells us the story of Jesus and his disciples stopping for a time of fellowship and dinner at a friends house. One of the sisters complained that she was having to do all the work of preparation to which Jesus said, "Martha you are worried and upset by many things while only one thing is necessary." This family had the opportunity to have Jesus in their home and Martha almost missed it, because of her inclination to fret. I hope that you and I will not miss the daily opportunities to go deeper and deeper with the people God brings into our lives. In the coming days you will have the opportunity to meet and greet many people who are looking for assistance. Don't miss it, rather embrace every day.
We both enjoyed the moments. Through the years there were many difficult and trying times for both CJ and me. We faced challenges, frustrations, and heartaches together, but to be honest I have none of those in my memory bank. My every remembrance is enjoyable. From golf courses to meetings to car rides and conferences, we honestly enjoyed each other. Our friendship was not transactional, it was relational!
The greatest example of relationship and servant leadership is seen in the life of Jesus. As He was gathered with his disciple before his arrest and ultimate crucifixion Jesus said to them, "A new command I give you and that is love one another, as I have loved you." (Jn. 13:34) Jesus was willing to lay down his life for his friends because of His great love for them. I am sure as the disciples later were faced with difficult circumstances they remembered his words, "Everyone will know you are my disciple if you love one another." (Jn. 13:35b)
In the coming days you have the opportunity to get better and better in relationships with people as you show them the genuineness of your love and appreciation for them.
He expanded his influence naturally. Our relationship was built on faith and forgiveness. Too often we influence poorly because we operate from a position of fear. Faith and fear are in conflict and contradiction with one another. Every single day we choose the position from which we will operate. The bible says, "Faith comes from hearing, and hearing by the word of God." (Rom 10:17)
Our faith will always be revealed through our actions and attitudes with others. We have all be wronged and mistreated and there is little to nothing we can do about that. What we do direct is our response to those who have wronged us.
Too numerous to mention are the times that CJ was wronged and insulted by others, but he always loved and forgave them. Such was his influence. His actions reminded me of the New Testament story of the woman caught in the act of adultery being brought before Jesus to be condemned and and stoned. As all the "true accusations" were being made against her Jesus simple stooped and wrote in the sand. Then, standing upright he looked around and said to the crowd, "You who are without sin, throw the first stone!" Seeing them all leave he said to the woman "Has no one condemned you … neither do I, go now and leave your life of sin." The influence of Jesus in this moment expanded to so many others.
As you meet and influence people in the coming days, I know that you will become better and better as you operate from a position of faith rather than fear, affirmation rather than condemnation, and hope rather than despair. I am praying that we all become better.