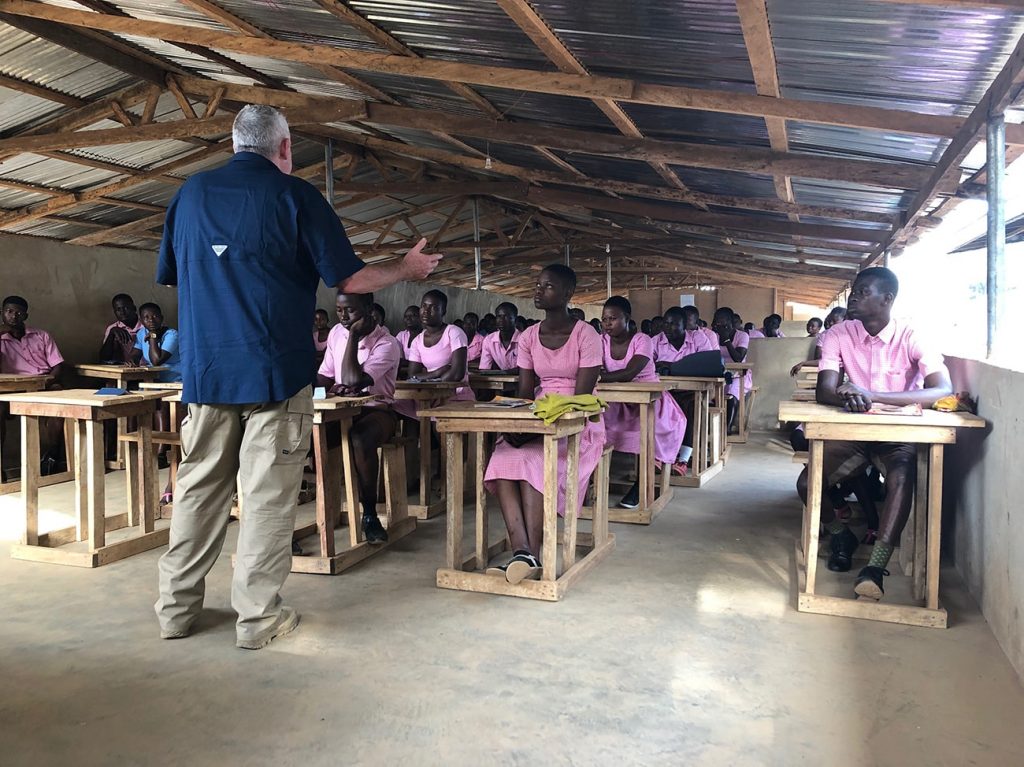 (Nkwanta, Ghana) With the first half of this project "in the books" we are looking forward to a time of reflection and preparation for what is ahead. Through noon on Friday we have spoken in 92 different venues to an estimated audience of over 26,000 individuals. Thanks be to Jesus for His incredible grace! Dr. David Ney left here yesterday (Thursday morning) for the long journey back to Accra before his flight home today. David is a long-time ministry partner of our ministry here and this was his 11th project which began in 2008. Dr. Ney brings a unique set of skills, through dentistry, into the ministry which gives us access to villages which otherwise would be closed or resistant to the Gospel. I am grateful to David and we are all praying for his safe arrival back in the USA.
Ministry friend, Michael Swink, joined us on this. Although he has been with us to other places around the globe, this was his first time in Africa. Swink is a powerful and passionate preacher who was warmed welcome and gladly welcomed by all. His genuine joy and love for others was contagious to the people in the villages and the students in the schools. Pray for his travels as he is slated to leave Nkwanta on Saturday morning for the grueling trip back to Accra on Saturday morning.
The final four (Andy, Craig, Mark, and I) will double down on the number of venues we have for the balance of the project. I am always encouraged and thankful for "those who remain."
As I have already shared with you through the blogs and video journals, this particular project has been both difficult and delightful. The hot and dry conditions have made for dusty and dirty trips out to the villages, but the excellent preparation and implementation of our TEAM here has made the work go off flawlessly. Most of all, it is because of the heart-felt prayers of our friends back home that have helped hold us up. I trust you will continue to pray on our behalf!
Thus far in the project we have been witnessed over 17,000 individuals indicate a "first-time" decision for Christ. If you do not current receive our updates go to http://gemonline.org and type your email address into the "subscribe me" into the bar.