(Nkwanta, Ghana) I hope by now you have found our video journals and blogs on our website. To view them go to https://gemonline.org/video/
The weekend gave us a much needed respite from the grueling work of field evangelism work. Thus far we have shared the gospel in 123 different venues to an estimated audience of over 36,000 individuals! This is certainly a testimony to the amazing grace of our Lord Jesus.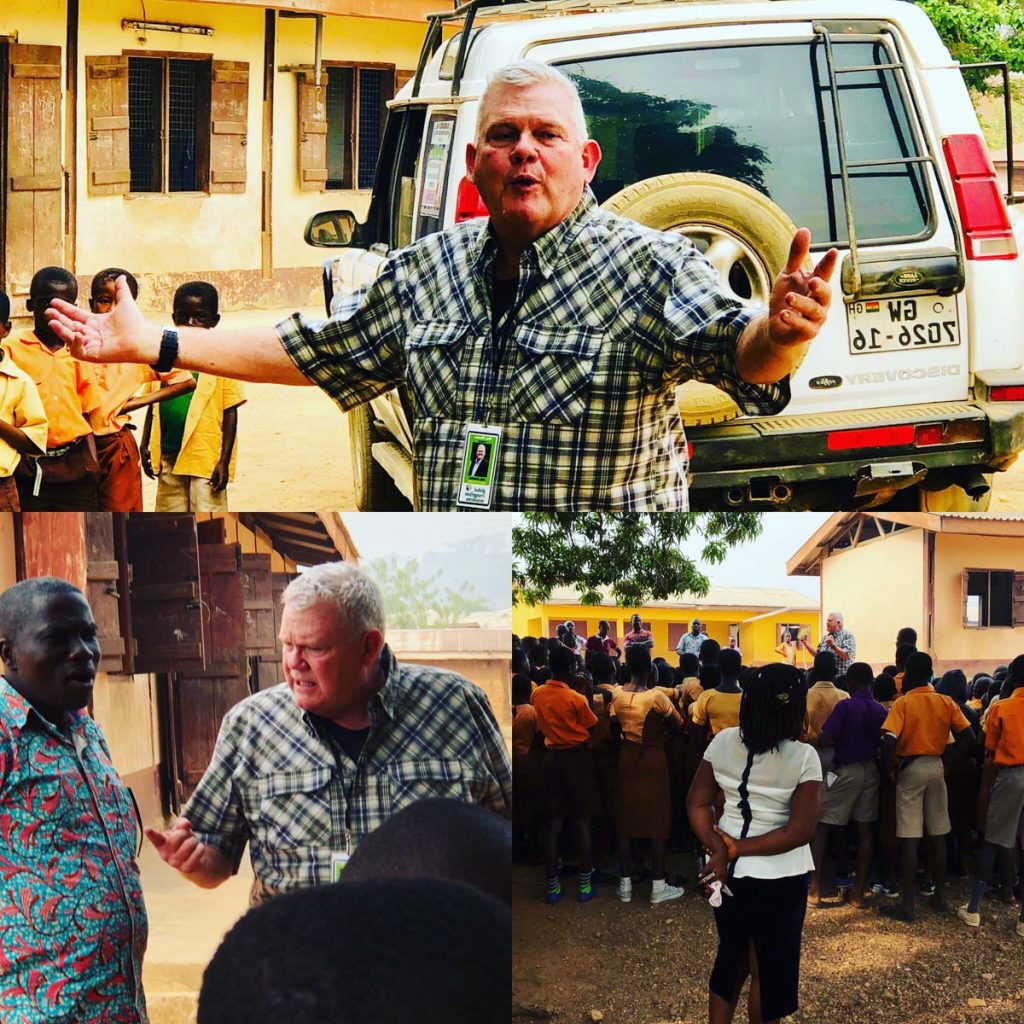 There are so many things for which we are grateful so far.
We are grateful that God got our partners, David and Michael back to their homes safely.
We are grateful for the wonderful ways God is working through our new director, Ebenezer. His sweet spirt and kindness is an infectious breath of fresh air to all the workers here in the ministry.
The hotel staff has been accommodating — willing to do anything we need from them.
The local pastors are the best I can ever remember and are both well-prepared and energetic in their labors for the Lord.
The organizational changes that we have implemented have been embraced and we are well positioned for the future.
Brother Mark made an eye-opening comment to me this morning when he said, "There is something wonderfully different about this project." When asked to explain he said, "Usually, by this point you are wore down and on the edge of frustration because you are constantly have to put out fires and fight battles! This time you are simply moving ahead … there is no more looking back, only forward." He is right, I have never felt such a confidence in what is is front of us. The men connected with us are looking forward in faith and assurance that God alone is leading us. For this I am overwhelmingly grateful.
Through noon on Monday (local time) we have recorded over 25,000 indicated first time decisions for Christ.
"This is the message we have heard from him and proclaim to you, that God is light, and in him is no darkness at all. If we say we have fellowship with him while we walk in darkness, we lie and do not practice the truth. But if we walk in the light, as he is in the light, we have fellowship with one another, and the blood of Jesus his Son cleanses us from all sin." — 1 John 7-1:5 ESV