A Simple Adjustment Makes All the Difference!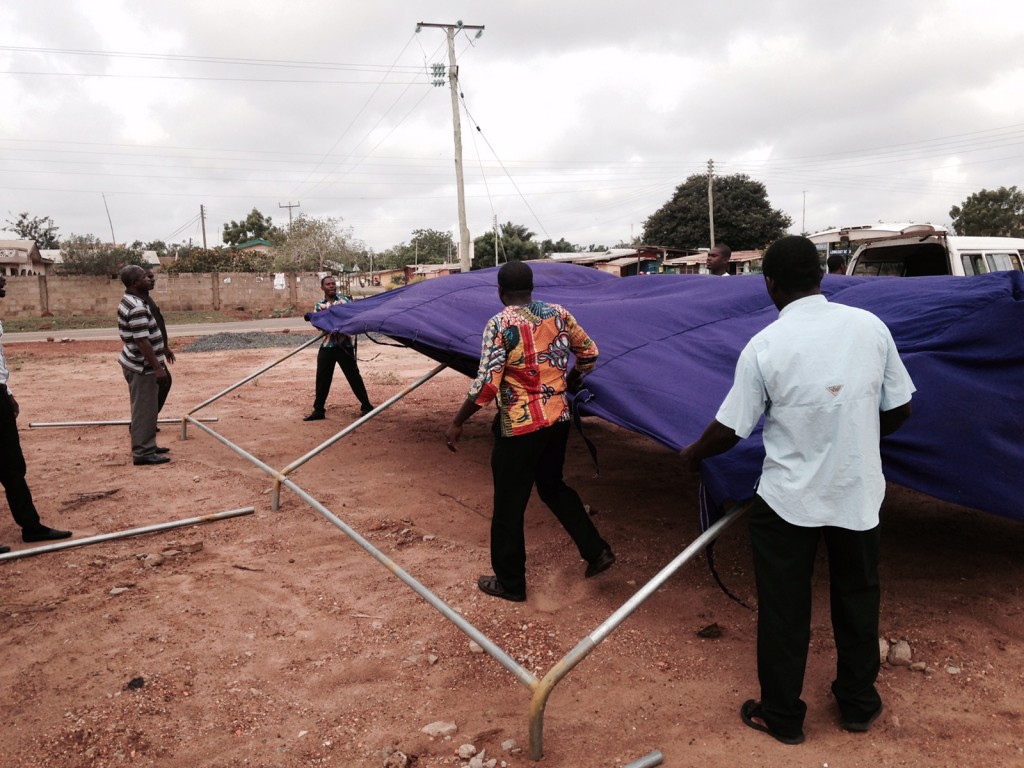 Thursday in Sogakope
[Sogakope, Ghana] The day began as every other.  Awake before sunrise, a cool shower, devotional and bible reading, then a hot cup of coffee before breakfast.  It's the stuff of a traveler's novel.  After breakfast our local hosts meet us at our hotel and we set out for a day filled with school assemblies and the sharing of the Gospel.
This morning our dental clinic was set up immediately outside our hotel grounds.  Our pastors worked hard to get tents set up which would serve as both the waiting room and dental room of the day.  I am never surprised at what these men will do for the sake of the gospel.  By the time Dr. David got ready, a group of nearly 20 patients were waiting for relief he would offer.  I am impressed that this brother will close his home practice for 10 days so that he might join us in the work of the Gospel on foreign soil.  What would happen if more people were so generous with their time and talents?
David said the day was "phenomenal" as opposed to the previous days of the difficult and frightened people he was trying to treat.  I am certain God is teaching us more of His love and grace throughout this project by reminding us that even as we prepare and plan, He alone gives the increase.  His timing is always perfect.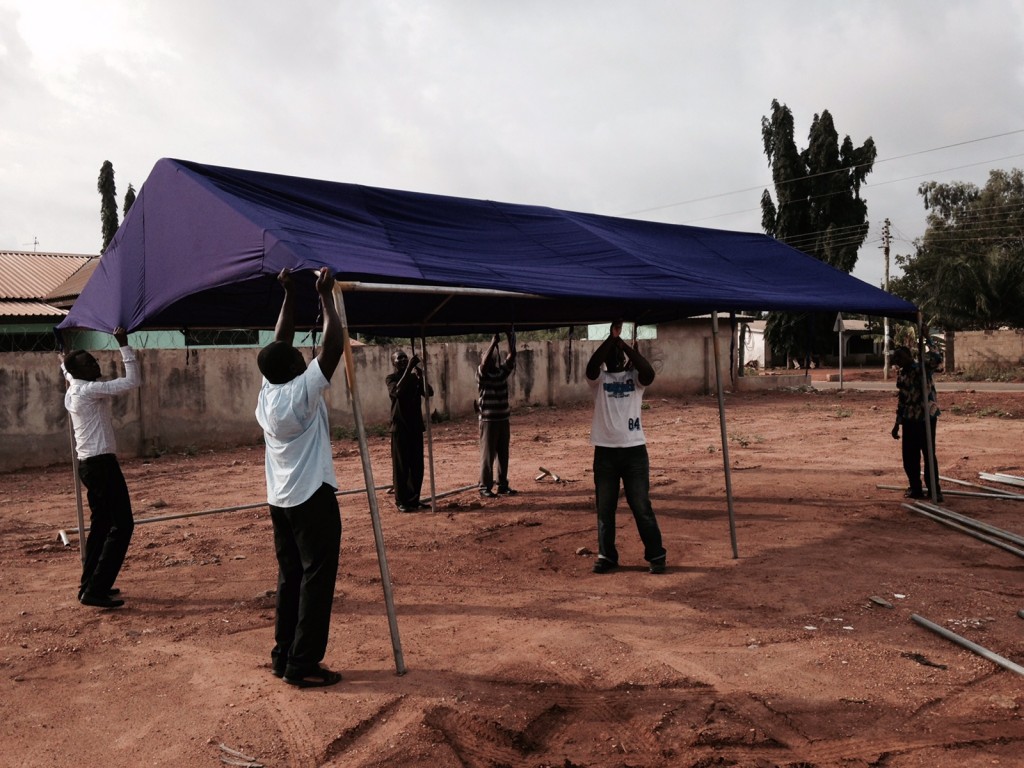 Both James and Andy continue to do an incredible job each evening in the film crusades where large crowds gather in remote villages in eager anticipation of "watching a movie" but God has something much bigger in store for them as they are met with the wonderful news of His love for them through Jesus Christ.
Jeff Andler and I go out each morning in different directions to numerous villages for school assembly programs where we are always amazed with the interest shown by both students and teachers in these schools.  It is certainly different here than in the US because here formal education is an honor rather than an entitlement.
Thus far our teams have been able to share the Gospel message in 40 separate venues to an audience of over 9,000 where we have witnessed over 6,600 indicated decisions for Christ.  This is certainly a testimony to the power of God!